January 2013
Visit the archives.
Sarah Anderson - European ministers didn't even have to take a formal vote because it was obvious that there was sufficient support to move ahead. EU finance ministers were scheduled to vote January 22 on whether to authorize 11 member states to proceed with the introduction of a financial transaction tax (FTT). As it turned out, the ministers didn't even have to take a formal vote because it was obvious that there was sufficient support to move ahead. The 11 countries are Belgium, Germany,...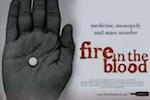 Documentary film, 'Fire in the Blood', examines how millions have died from AIDS because big pharmaceutical companies and the United States have refused to allow developing nations to import life-saving generic drugs. The problem continues today as the World Trade Organization continues to block the importation of generic drugs in many countries because of a trade deal known as the TRIPS Agreement. The movie's director, Dylan Mohan Gray and Ugandan AIDS doctor Peter Mugyenyi, who was arrested...
Alex Kane - A new report released by the anti-poverty group Oxfam is filled with staggering statistics that make clear the depth of the inequality problem. The world should work to end extreme wealth by 2025 and reduce the massive inequality that has skyrocketed over the past twenty years, the anti-poverty group Oxfam states in a new report [pdf]. While discourse on inequality has grown more prominent in recent years thanks to Occupy Wall Street and major institutions highlighting the problem...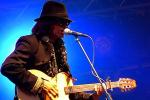 Richard Pithouse - Searching for Sugarman, Malik Bendjelloul's film about the reception of Sixto Rodriguez in South Africa, continues to accumulate awards, critical acclaim and commercial success as its momentum gathers in the lead up to the Academy Awards at the end of next month. It is carrying Rodriguez, seventy years old and partially blind, onto the stages of the Royal Albert Hall and Carnegie Hall, festivals like Glastonbury, Coachella and Primavera and into the pages of the world's great newspapers. Next...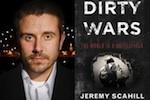 Premiering this week at the Sundance Film Festival in Utah, the new documentary "Dirty Wars: The World is a Battlefield" follows investigative reporter Jeremy Scahill to Afghanistan, Somalia and Yemen as he chases down the hidden truths behind America's expanding covert wars. The film's director Rick Rowley says, "One of the things that humbles both of us is that when you arrive in a village in Afghanistan and knock on someone's door, you're the first American...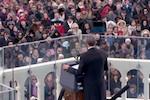 In Washington on Monday, Barack Obama began his second term as president of America with an inauguration speech. John Nichols, Washington correspondent for the Nation Magazine provides some perspective on the speech. Nichols is cautiously optimistic that Obama's next four years will be different. According to Nichols, "I have never seen Barack Obama as a progressive," but Obama does respond to pressure, so progressives should listen to what the president is saying and "raise...