Keyword: inequality
Ebrahim-Khalil Hassen - Take your pick in the national education blame game. Your choices would include teachers' trade unions, an ideological curriculum unsuited to South Africa, the National Treasury because it does not adequately fund schools or even just the principal at your local school. Of course, these stakeholders participate in the blame game too, each pointing the finger to the other. Truth is, there is evidence – often anecdotal – to backup the assertion that any one of these...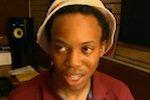 Rising unemployment in South Africa is spelling disaster for the country's black population, reports Al Jazeera, as it highlights the prevalence of unemployment amongst youth both with and without educational qualifications. According to Al Jazeera, a recent study claims more than half of black youths do not have a job, a situation which the government refers to as a "ticking time bomb."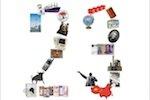 Part One The clip above is part one of a multi-part interview by Paul Jay of The Real News Network with Ha-Joon Chang, Cambridge economist and author of the book, "23 Things They Don't Tell You About Capitalism." The debate about "capitalism" being at the core of the economic meltdown seems to have died down. But what about the future of the capitalist system? Is the world facing another meltdown? And, is there a more rational way to have a capitalist system?...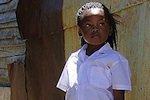 Ebrahim-Khalil Hassen - Every so often, while on the way to the office, I would stop at the department of education's district office, which covers Lenasia, Soweto and surrounds to ask the assembled workers why they were protesting. I would quiz the workers about their demands. To be clear, there are times when 'wild cat' strikes are needed and obviously there were deeper issues under the surface that needed to be addressed. However, I always left with a deep sense of disappointment that...
Glenn Ashton - Our economic system is premised on the notion of endless growth. Its unintentional manifestations include global warming, dwindling resources, proliferating pollution, the accelerating extinction of species, water and food shortages, all set against the backdrop of a burgeoning global population. We live in an era that has generated more wealth than any previous known civilisation, yet remain surrounded by inequality. The market has failed to deliver on the promises of its supporters....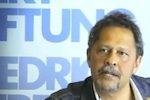 SACSIS columnist, Leonard Gentle, challenged Dr. Haroon Bhorat's assertion that every issue does not have to be a normative one, at a roundtable discussion co-hosted by SACSIS and the Friedrich Ebert Stiftung South Africa Office. Surely the starting point is to take a position on inequality, he argued. The roundtable discussion, which examined the media's perspective of the South African economy, put the following questions to editors: Is the economy on the right growth path? What are the...