Keyword: inequality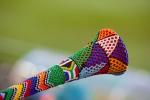 Fazila Farouk - Birthdays and anniversaries are treated as milestones for reflection by many people, so it's no surprise that Freedom Day, 27 April 2014, South Africa's looming 20th anniversary as a democracy has unleashed a barrage of commentary aimed at reflecting on the country's development. Debates are heightened by the fact that the momentous anniversary coincides with the country's forthcoming 2014 general elections. It's the 5th time that South Africans will go to the...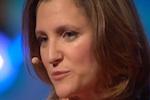 Author, Chrystia Freeland, looks under the hood of global capitalism to expose the technological, economic and structural inequalities pushing society in unforeseen directions. Technology is advancing in leaps and bounds -- and so is economic inequality, argues Freeland. In an impassioned talk, she charts the rise of a new class of plutocrats (those who are extremely powerful because they are extremely wealthy), and suggests that globalization and new technology are actually fueling, rather...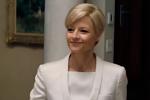 Fazila Farouk - In the film Elysium, Jodie Foster's character confidently strides into the fabulous living area of a house overlooking a superbly manicured lawn wearing an Armani suit. Foster plays Jessica Delacourt, Elysium's Secretary of Defence. The audience immediately understands that hers is a world of wealth, privilege, excess and exclusivity. All the signature cues marking the sophistication of the elite classes are referenced in this scene - champagne, strawberries, Foster's...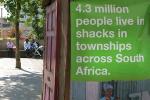 Frank Meintjies - South Africa is battling the curse of inequality. Inequality impacts profoundly on other key issues, exacerbating social ills, eroding community cohesion, fanning societal conflict and, for us, injects a sense of urgency into next year's national elections. We are reaping the fruit of inequality. All the signs are that inequality in South Africa is linked to the high levels of violence, the type and frequency of xenophobic attacks, the pervasiveness of gender-based violence and...
Glenn Ashton - Structural poverty, exacerbated by falling employment, has dogged South Africa since 1994. Subsequently unemployment has officially increased from around one fifth of the active workforce, to a quarter today. The unofficial "expanded" and probably more realistic level of unemployment is closer to 40%. This issue, more than any other, threatens the fundamental stability of our nation. In 1995 the philosopher Jeremy Rifkin published a book called the "The End of...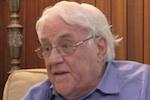 On 1 August 2013, SACSIS' Fazila Farouk spoke to renowned social commentator, author and public figure, Professor Sampie Terreblanche, who has spent many years researching and writing about South Africa's poverty and inequality. Terreblanche argues that the ANC's embrace of the neoliberal approach for economic development is the wrong model for South Africa. He argues further that the ruling party has used the public purse to facilitate an elite transition through black...