Keyword: inequality

People are talking a lot about inequality these days. It continues to grow within and between countries. The world's total wealth has been estimated at US$223 trillion. The richest one percent has accumulated 43% of this wealth. Simultaneously, there is a growing gap between rich and poor countries. Two hundred years ago rich countries were only three times richer than poor countries. Today they are about 80 times richer. Much of this can be attributed to the unfair rules of the global...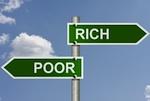 Within cities and countries around the world the gap between the rich and the poor is widening in a global trend that some economists have warned will have detrimental effects on society. In the US which has one of the highest levels of inequality in the West, the richest 10% of Americans receive about half of the nation's income. In a time when economic growth in many countries is slowing and governments are advocating fiscal austerity, is the question of inequality being factored into...
Alex Kane - A new report released by the anti-poverty group Oxfam is filled with staggering statistics that make clear the depth of the inequality problem. The world should work to end extreme wealth by 2025 and reduce the massive inequality that has skyrocketed over the past twenty years, the anti-poverty group Oxfam states in a new report [pdf]. While discourse on inequality has grown more prominent in recent years thanks to Occupy Wall Street and major institutions highlighting the problem...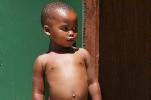 "South Africa is a complete global outlier in terms of its inequality and how inequality has been persistent over time," says Sandeep Mahajan, World Bank lead economist for South Africa. The bank has developed a Human Opportunity Index, which it has started applying for the first time in the country. According to the Word Bank, the factor that matters most in a child's ability to advance in South Africa is his/her "location" with respect to access to opportunities and...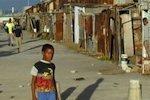 Mandisi Majavu - Recently, Tokyo Sexwale, the Human Settlements Minister, announced that free housing for the poor has to have a "cut off date." He argued that it is unsustainable to provide free housing to the poor "for a long time." This is a far cry from the Freedom Charter's spirit, which champions the principle that "All people shall have the right to live where they choose, to be decently housed and to bring up their families in comfort and security." The...

Released earlier this year, Two Worlds is a documentary that according to its makers, "questions why South Africa has one of the greatest divides between rich and poor." Noting that inequality is no longer a phenomenon exclusive to the developing world and that poverty is now very much prevalent in the developed world, this 28 minute film uses South Africa as a case study to probe questions about inequality for a global audience. Visit the Two Worlds website to learn more about the...