Keyword: Bradley Manning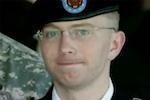 Whistleblower Bradley Manning's pre-trial proceedings, which were intended to determine whether his treatment while in custody was too harsh, have been postponed. His defence team argues that his treatment amounts to torture. Al Jazeera's Inside Story examines Manning's case and how the US treats its whistleblowers. Manning is the man accused of the largest ever document leak in US history. He is suspected of leaking more than 250000 diplomatic cables to WikiLeaks. He has been charged...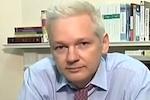 WikiLeaks founder Julian Assange addressed permanent representatives to the United Nations (UN) General Assembly at a high-level talk on the legal and ethical legitimacy of diplomatic asylum. Assange's address, which was made from inside the Ecuadorian Embassy in London via live stream to the UN on September 26, was broadcast live and exclusively by Russia Today (RT). Transcript Transcript of Julian Assange's Address to the UN on Human Rights - given on Wednesday 26th...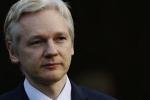 Fazila Farouk - "We don't just have a global financial crisis, we have a global political crisis," said Alexa O'Brien from the Occupy New York movement on Julian Assange's talk show, The World Tomorrow, which aired this week on Russia Today just a day before the British Supreme Court upheld an earlier decision by the High Court for Assange to be extradited to Sweden to face questioning for alleged sex crimes. O' Brien's words have been uncannily prophetic in framing the...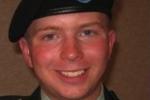 Private Bradley Manning, a US soldier accused of passing classified material to the whistle blowing website WikiLeaks has consistently made it into the headlines, mostly in connection with his trial. But now his name is on a different list, that of over 200 nominees for the Nobel Peace Prize. Manning's nomination was put forward in the Icelandic Parliament by the parliamentary group, "The Movement". Birgitta Yonsdottir, Icelandic MP, a member of the parliamentary group says...

A British judge has ruled that WikiLeaks founder Julian Assange can be extradited to Sweden to face questioning on allegations of sexual crimes. Assange plans to appeal within ten days. His defence team had argued against the extradition, in part, by citing the potential he could wind up being extradited to the United States and prosecuted for publishing classified government documents, a crime that could result in the death penalty. Deamocracy Now speaks to constitutional law attorney and...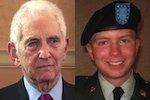 Daniel Ellsberg, the former US military analyst who released the Pentagon Papers to the public, an act that brought an end to America's war in Vietnam, says, "We need whistleblowers to stop murder." Ellsberg argues that every administration hates leaks that are unauthorized by itself. The highest officials authorize nearly all leaks. So unauthorized disclosures that are truly "unauthorized," (such as those released by WikiLeaks) represent a threat. They are very much a...