Keyword: Bradley Manning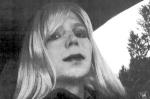 Sarah Lazare - Famed whistleblower Chelsea Manning just achieved a limited—but important—triumph in her battle for gender affirmation as she serves out her 35-year sentence in Army prison: a court order mandating that the military officially stop referring to her using male pronouns. Manning, who is a transgender woman, has vigorously pressed the military to use correct pronouns and provide gender-affirming medical care, despite the hostility she has faced from Fort Leavenworth, Kansas prison...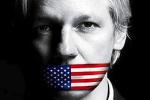 World famous whistle-blower, Julian Assange, marked the second anniversary of his political asylum inside the Ecuadorian embassy in London yesterday, June 19. Assange has been trapped inside the building for two years, since entering it after being ordered extradited to Sweden from the UK to answer questions regarding allegations of sexual misconduct. Speaking to the Real News Network earlier this week, Assange's lawyer, Michael Ratner reminded the public what the saga was all...
Glenn Ashton - Edward Snowden, Chelsea (Bradley) Manning and Julian Assange have all attained legendary status amongst citizens' rights advocates. They have exposed the extent that modern government has, under the aegis of security and intelligence gathering, encroached into all of our lives. This blanket surveillance of the citizenry, on a previously unimaginable scale, is the current manifestation of Orwell's 1984 Big Brother. Yet few have heard of Jeremy Hammond, sentenced to 10 years for...

American soldier, private Bradley Manning, who was charged with releasing classified information to WikiLeaks, including the now famous Collateral Murder video, was sentenced on 21 August 2013 to 35 years in prison for whistle blowing on war crimes and government corruption. The sentence is seen as a blow to whistle-blowers at a time when authorities all over the world are cracking down on those seeking greater transparency and accountability. Lawyers for the soldier held a press...

WikiLeaks' attorney Michael Ratner responds to Tuesday's (30 July) verdict in the Bradley Manning trial. Manning was found guilty of 20 charges in total, including espionage, but he was acquitted of aiding the enemy, the most serious charge. "For him facing 136 years in jail for telling the American people what our government should have been telling us — about torture centers in Iraq, 20,000 extra civilians killed in Iraq — I find outrageous," Ratner says....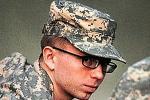 Julian Assange - On Tuesday, 30 July 2013, Bradley Manning, a whistleblower, was convicted by a military court at Fort Meade of 19 offences for supplying the press with information, including five counts of 'espionage'. He now faces a maximum sentence of 136 years. The 'aiding the enemy' charge has fallen away. It was only included, it seems, to make calling journalism 'espionage' seem reasonable. It is not. Bradley Manning's alleged disclosures have exposed war...