Keyword: COP 17
Michelle Pressend - As the 17th United Nations Framework Convention on Climate Change starts winding up, people all over the world are being told to reign in their expectations. COP 17 will likely not result in a second commitment period of the Kyoto Protocol, but does look set to become the launch pad for the new Green Climate Fund (GCF), also known by climate justice activists as the "Greedy Corporate Fund". Since COP17 is floundering and Kyoto targets seem a distant dream, South...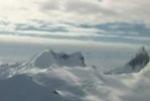 A NASA airborne laboratory, flying out of Punta Arenas in southern Chile, is conducting the largest airborne survey of Earth's polar ice caps. With plans to map three-dimensional views of the Antarctic region and armed with sophisticated radar and altimeter lasers, "Operation Ice Bridge" will enable scientists to compare ice sheets' thickness from one year to the next which will help determining how quickly the ocean may rise. The study will produce similar data on the Arctic...
Glenn Ashton - There is deep scepticism as to whether the COP 17 meeting in Durban will achieve much at all. Why is it that such an urgent matter has taken so long to achieve so little at such great cost? Despite constant refrains from the global public, backed by scientific experts, there appears neither inclination nor momentum to solve this problem. The biggest reason that resolution of this essentially straightforward problem is stalled is because the economic forces of private capital have usurped and...

Environmental groups in Durban have staged a series of actions in recent days calling on world leaders to agree to a just climate change deal. Democracy Now! got an inside look at one action staged by Greenpeace to hang a banner off of a Durban hotel where a meeting of the World Business Council for Sustainable Development was taking place, bringing together representatives from a number of large corporations and delegates to the U.N. Climate Change Conference. The banner read:...
Imraan Buccus - As Durban welcomes the world for the COP 17 meeting, the air is filled with some of the excitement that we all felt during the World Cup last year. But the debates around environmentalism and the need to take serious action against climate change are often tending to the superficial. There is a lot of self-righteousness and Hallmark style sentimentality around, when what we need is a clear look at the realities of the situation. Climate change is a reality and for a low-lying country like...
Fazila Farouk - The United Nations Climate Conference 2011, COP17, kicks off on Monday, November, 28 in Durban when negotiators from nation states around the world will descend on the city to try and hammer out a global agreement to reduce global warming and bring climate change under control. The parameters of that global agreement are vitally important as a public interest issue because it affects not just environmental policy, but economic and industrial development policy too, with further...