Keyword: Eurozone Crisis
John Feffer - Back in 1990, after the fall of the Berlin Wall, the countries of East-Central Europe all had a common vision. They wanted to join the Europe Community. Some wanted to join immediately; others wanted to join eventually. After half a century yoked to the Soviet Union, the people of this region saw membership in the common European home as a guarantee of democratic governance, economic prosperity, and social stability. Twenty years later, membership in the European Union comes with no...

Greece is nearing the endgame, contends internationally acclaimed economist, Professor Jayati Ghosh of the Jawaharlal Nehru University in New Delhi, India - but it could still go either way, as the recent politics of Europe suggest that there might be a wider attempt to change the austerity policies of the region, which people all over Europe are voting against. If it continues with the implementation of austerity measures, Greece can't stay in the Eurozone and be competitive. So the...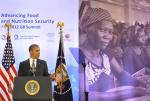 The leaders of eight of the world's largest economies, met in the US, for a G8 Summit hosted by American President Barack Obama at Camp David this past weekend. The Eurozone crisis and Africa were top items for discussion on the Agenda. Many African leaders were also invited to the summit. Following the summit, a media report argues that no commitments of aid were made to Africa, but that advice was dispensed to African leaders about investing in education and infrastructure. Al...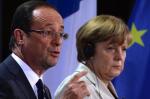 Pepe Escobar - History will register his plane struck by lightning on the way to Berlin, no fancy kisses, and asparagus with veal schnitzel on the menu. This is the way the eurozone ends (or begins again); not with a bang, but a ... lightning strike. Merkollande - the new European power couple drama interpreted by French Socialist President Francois Hollande and German Christian Democrat Chancellor Angela Merkel - is a go. Trillions of bytes already speculate whether former President Nicolas Sarkozy...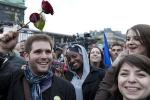 Leonard Gentle - The Presidential elections in France and the general elections in Greece are seismic events, which have significance way beyond the characters involved. After three years of austerity programmes throughout Europe characterised by billions of Euros worth of public money redirected towards protecting bankers and speculators who indulged in an orgy of reckless bond buying, people are simply defying an elite consensus. This consensus brought together all the politicians, economists and media...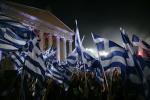 Panos Garganas - The results of the Greek general election have exploded in the face of the ruling class. The parties that had supported the "technocratic" coalition government, headed by former banker Lucas Papademos, suffered a crushing defeat. In 2009 these parties controlled 266 of the 300 seats in the Greek parliament. Now they are down to 149 seats between them. Bonus And even this figure is misleading, as it includes 50 seats given as a "bonus" by the electoral...