Keyword: Eurozone Crisis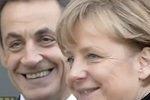 The problem in Europe has very little to do with Greece says Dr. Heiner Flassbeck (Director, Division on Globalization and Development Strategies, UNCTAD), it has much more to do with Germany, he contends, that deviated substantially from the inflation target set by the European Economic and Monetary Union. The root of the Eurozone crisis is not a violation of rules of fiscal discipline or of different degrees of public debt in the Eurozone, the core of the crisis is the divergence of wage...

Though France currently boasts an AAA rating and has its debts under reasonable control, domestic issues could knock it off its perch sooner rather than later, argues Hamish McRae, chief economic correspondent of The Independent newspaper. McRae told Russia Today that a French economic collapse could mean that the next head to roll after Silvio Berlusconi's might well be that of Nicholas Sarkozy. © Russia Today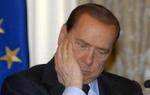 The European financial crisis continues to worsen as fears grow that Italy may become the latest nation in need of a massive bailout. The European Commission admitted today that the entire eurozone could be plunged into a recession in 2012. While Greece, Ireland and Portugal have already received international bailouts, the debt situation in Italy is considered far more dangerous. It is the eighth largest economy in the world — larger than Greece, Ireland and Portugal combined. On the...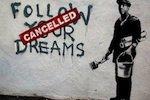 Fazila Farouk - It's always been understood that the one group with the greatest potential to bring about change is the youth. After all, it's their future that's at stake. And this year, young people all over the world have been at the forefront of news making struggles. The one thing we should not forget about Mohamed Bouazizi, the young Tunisian who set himself alight catalysing the fall of dictatorships throughout North Africa, is that his immediate demand was about direct...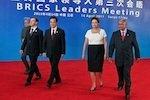 Pepe Escobar - This Thursday, in Washington, finance ministers and central bank governors of the BRICS group of emerging powers - Brazil, Russia, India, China and South Africa - will get together and, in the words of Brazilian Finance Minister Guido Mantega, "Talk about what to do to help the European Union get out of this situation." Hold your horses. Is this an emerging cavalry to the rescue? Could this be the end of the eurozone (eurotrash?) self-induced liquidity panic? Or is...