Keyword: Eurozone Crisis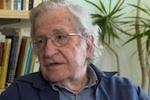 Laura Flanders of GRITtv sat down with professor and author, Noam Chomsky, to discuss his latest publication, OCCUPY, published in the Occupy Media Pamphlet Series by Zuccotti Park Press. During the interview, Chomsky talks about anarchism, racism, corporate power, the media and what it might be like to live in a non-market system. "The US and Europe are committing suicide in different ways," says Chomsky. "In Europe it's austerity in the midst of recession and...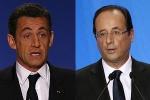 Paul Jay of The Real News talks to Gerard Duminil, economist and former research director at the Centre National de la Recherche Scientifique, about the political players in the first round of the French elections that has grabbed headlines this week and sent jitters through the markets, as incumbent president, Nicolas Sarkozy was narrowly beaten by socialist candidate Francois Holland. The two candidates will now face each other in a run off in May 2012. Although this interview with...

The Brussels Business is a feature documentary made by Friedrich Moser and Matthieu Lietaert. It is described as a film that delves into the shadowy world of lobbying, the secretive networks of power and big business influence on EU policy-making in Brussels. It tells the unofficial version of European Integration since the 1980s, the story of the neoliberal take-over in European politics." Brussels is the second largest capital of industry lobbying in the world. The Brussels Business...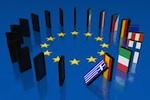 In early April 2012, Fazila Farouk, executive director of the South African Civil Society Information Service (SACSIS) made an input at a roundtable discussion in Sao Paulo, Brazil, which focused on how to build "sustainable democracies". On the sidelines of this event hosted by the Friedrich Ebert Foundation, she caught up with Jan Kreutz, advisor to the Party of European Socialists, and talked to him about the debt crisis in Europe. Kreutz argues that the crisis in Europe is...
Walden Bello - Germany towers over Europe like a colossus. Its economy is the biggest in the European Union, accounting for 20 percent of the EU's gross domestic product. While most of Europe's economies are stagnating, Germany's will have grown by some 2.9 percent in 2011. It boasts the lowest unemployment rate, 5.5 percent, of Europe's major economies, compared to those of France (9.5 percent), the United Kingdom (8.3 percent), and Italy (8.1 percent). In many ways, Germany...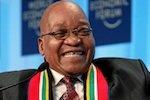 Leonard Gentle - First they came for Papandreou - and I didn't speak out because I thought the Greeks are just lazy tax-dodgers. Then they came for Berlusconi - and I didn't speak out because I thought he was just a racist and sexist old roué. Then they came for Zuma - and I didn't speak out because he can't apply his mind, and he's still running the show. Then they took away my vote - and there was no one left to speak out for me. Some may feel that it may be a stretching it...