Keyword: immigration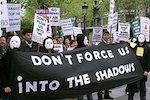 Liepollo Pheko - There are currently about 200 million people living outside their countries of birth. Worldwide the rate of migration grew at six percent a year during the 1990s, a rate faster than population growth as a whole. Better opportunities for employment are among the main reasons people choose to migrate. According to the Pew Hispanic Centre, 11% of everyone born in Mexico is currently living the United States in search of better opportunities in the world's biggest economy. At...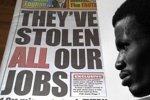 Saliem Fakir - The issue of immigrants and expatriates came up as a topic in a recent election speech given by ANC president Jacob Zuma at a meeting hosted by the labour union, Solidarity. Zuma spoke to concerns about South Africa's brain drain and the need for South Africa either to attract skills back into the country or encourage immigration. The topic is unlikely to disappear for elections to come. If ever there was a need for a good immigration policy, it is now. But controlled immigration needs to be...
Loren Landau - More than a year ago, the Consortium for Refugees and Migrants in South Africa (CoRMSA) requested that the Human Rights Commission (HRC) host public hearings to hold leaders accountable for not addressing xenophobia, hate speech, violence, and threats to human dignity. But CoRMSA was told that the HRC's agenda was set for the year and that they would see what they could do. Clearly they have not done enough. Over the past week, South Africa has been shaken by anti-foreigner violence...