Keyword: Internet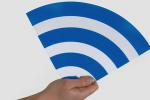 How do you pick up a malicious online virus, the kind of malware that snoops on your data and taps your bank account? Often, it's through simple things you do each day without thinking twice. You'd be surprised how much personal information you're giving away simply by using your cell phone to pick up a Wi-Fi network whilst you're out and about. James Lyne reminds us that it's not only the NSA that's watching us, but ever-more-sophisticated cybercriminals, who exploit both weak code and...

Lorrie Faith Cranor studies online privacy, usable security, phishing, spam and other research around keeping people safe online. In this TED Talk she reports on a study of passwords that people routinely use. Cranor studied thousands of real passwords to figure out the surprising, very common mistakes that users - and secured sites - make to compromise security. And how, you may ask, did she study thousands of real passwords without compromising the security of any users? That's a story...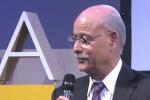 Economists never in their wildest imagination anticipated a technology revolution whose productivity was so extreme that it is bringing marginal costs to near zero, making goods and services essentially free, abundant and beyond profit in the exchange capitalist economy. That's what's beginning to happen, argues Jeremy Rifkin, president of the Foundation on Economic Trends. We saw the zero marginal cost phenomenon sweep through the information goods industry when, facilitated by the...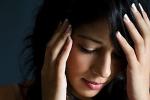 Charlotte Laws - I felt like Will Smith in "Enemy of the State." I was being hunted, harassed and stalked by criminals with technological expertise. I had been thrust into an unexpected war. I felt exposed, vulnerable and alone on the front line. I had awoken a hideous network of villains and saboteurs, who were in pursuit of me, hoping to ruin my life. I had received creepy emails, backlash on Twitter and three death threats. My computer had been bombarded with viruses, and a technician had...

South Korea is planning to implement a new bill that would regulate video games as a controlled substance, like drugs or alcohol. According to government data, 11% of Korean youth and 6% of adults are addicted to the Internet, and 61% of those addicts use the web for online gaming. Many argue that authorities have drawn the wrong conclusion from this data and fail to see what might have caused the addiction in the first place. Korea's gaming bill is backed by fifteen...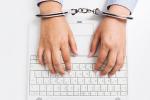 WikiLeaks has published the secret text to part of the biggest U.S. trade deal in history, the Trans-Pacific Partnership (TPP). For the past several years, the United States and 12 Pacific Rim nations have been negotiating behind closed doors on the sweeping agreement. A 95-page draft of a TPP chapter released by WikiLeaks on Wednesday details agreements relating to patents, copyright, trademarks and industrial design, showing their wide-reaching implications for Internet services, civil...