Keyword: Internet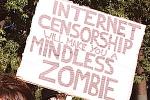 Jane Duncan - Media freedom in South Africa has been receiving bad press recently, although most of the attention has focussed on threats to print and broadcasting freedom. Little attention has been paid to creeping censorship of the supposedly most democratic medium of all, namely the internet. Over the past ten years, the government has developed a complex web of controls that has made internet censorship much more possible. Many legislative measures lie dormant, only to emerge when they are...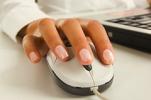 Is clicktivism a real game changer? Or does it simply create the illusion that people are part of some revolutionary force for change? Can clicktivism replace real social activism? Is the role of facebook and twitter overestimated when it comes to revolutionary changes? These are some of the questions put to a panel of Internet experts by Russia Today's Peter Lavelle. Geert Lovink author of "Networks Without a Cause" says clicking and sharing in and of itself is not very...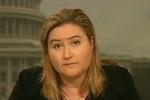 On Wednesday 18 January 2012, Wikipedia and many other prominent websites are shutting down for the day in protest of a new piece of American legislation that seeks to limit online piracy. The legislation, of course, has global implications. Activist for online freedom, Rebecca MacKinnon, talks to Democracy Now! about the global struggle for Internet freedom. "If we want democracy to survive in the internet age, we really need to work to make sure that the internet evolves in a...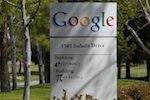 Venture capitalist, Roger McNamee notices a precipitous decline in Google's search business as a result of the iPhone and other mobile devices, which use apps to access the internet instead of the world wide web. "Because search is falling, I believe that we're being liberated," says McNamee. McNamee believe that Google is strategically in a very difficult situation. They have been too successful and the result of their success has been a pollution of their product. Over the...

In this powerful talk from TEDGlobal, Rebecca MacKinnon describes the expanding struggle for freedom and control in cyberspace, and asks: How do we design the next phase of the Internet with accountability and freedom at its core, rather than control? She believes the internet is headed for a "Magna Carta" moment when citizens around the world demand that their governments protect free speech and their right to connection. According to MacKinnon private companies are applying...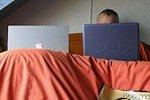 Is there a type of person that critically engages in social media? There appears to be a 1-9-90 rule. In any social media, one percent of people are absolute power users. Nine percent are casual users and 90% are just lurkers. If one looks at the entire web audience, roughly 10% will contribute to the content. Six percent actually create the content.