Keyword: Internet


The internet is increasingly becoming an echo chamber in which websites tailor information according to the preferences they detect in each viewer. When some users search the word "Egypt," they may get the latest news about the revolution, others might only see search results about the pyramids. The top 50 websites collect an average of 64 bits of personal information each time we visit—and then custom-design their sites to conform to our perceived preferences. What impact...

Does the internet actually inhibit, not encourage democracy? This new RSA Animate presentation is adapted from a talk given by Evgeny Morozov, author of The Net Delusion: The Dark Side of Internet Freedom. Morozov presents an alternative take on 'cyber-utopianism' - the seductive idea that the internet plays a largely emancipatory role in global politics. Exposing some idealistic myths about freedom and technology, Evgeny argues for some realism about the actual uses and abuses of the...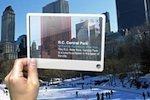 Democracy Now - Dr. Michio Kaku, a Japanese American theoretical physicist and bestselling author, joins Amy Goodman of Democracy Now to talk about his new book, Physics of the Future: How Science Will Change Daily Life by 2100. Kaku outlines a future in which cars will be driven by computers, the aging process will be frozen, and the internet will be surfed in contact lenses. *** AMY GOODMAN: We continue with Dr. Michio Kaku. His latest book is called Physics of the Future: How Science Will Change...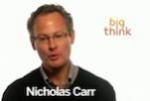 Nicholas Carr writes on the social, economic, and business implications of technology. He is the author of the 2008 Wall Street Journal bestseller, "The Big Switch: Rewiring the World, from Edison to Google," which is "widely considered to be the most influential book so far on the cloud computing movement," according to the Christian Science Monitor. In the clip above, Carr addresses a question about how to resist the effect of the Internet on our brains. NICHOLAS...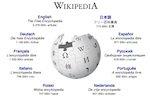 Wikipedia is the 7th most visited website in the world. The user-edited online encyclopaedia is not without controversy. Many academic institutions question the integrity of the information on the website. But that hasn't stopped 78 million people around the world from visiting it on a monthly basis and using it as an information source. So, who really edits Wikipedia articles? Danese Cooper from Wikimedia describes the demographic that contributes to Wikipedia articles as...
Jane Duncan - In May, the Deputy Minister of Home Affairs, Malusi Gigaba, announced that he was pursuing the possibility of a complete ban on pornography distributed over the Internet and on cell phones. This emerged after Gigaba met with the Cape Town-based Justice Alliance of South Africa (JASA) to discuss a Bill they had drafted in support of such a ban, as well as a legal opinion on the constitutionality of the Bill. The head of another Cape Town-based organisation, Errol Naidoo, of the Family...