Keyword: Internet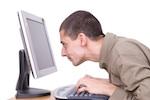 Internet addiction is becoming more and more pervasive. The first inpatient treatment centre for Internet addiction has opened up in the US. Patients undergo a three-day detox that is followed up by a full psychiatric evaluation. Internet addiction has been recognised as a full-on crisis in other parts of the world. According to a government study in Japan, half a million 12-18 year olds are pathologically addicted to the Internet. In South Korea, Internet addiction has been declared an...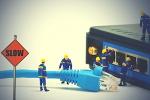 Glenn Ashton - South Africa remains stuck in the telecommunication doldrums, a victim of its own apathy. There have been massive investments in unprecedented interconnectivity with the rest of world yet our internet speeds, cost and accessibility remain uncompetitive. The country is missing out for failing to hook into the high speed internet revolution, despite years of promises from the state to break a logjam largely of its own making. South Africa presently has average internet speeds of 2.3 Mb per...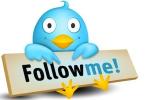 Alyssa Figueroa - The appearance of fame, popularity and a good reputation on the Internet can be bought at bargain prices these days. For only $20 you can have 500 Facebook "likes" in less than three days. For $10, you can get 1,000 Twitter followers, for $8.50, 5,000 YouTube page views and for $110 you can get 10 detailed book reviews. A few weeks ago, the New York Times profiled a comedian who paid to increase his number of followers on Twitter. The comedian, named Dan Nainan, bought more than...

The US government says it must be able to fight against piracy and cyber attacks. And that means imposing more restrictions online. But proposed legislation could seriously curb freedom of speech and privacy, threatening the internet as we know it. Can and should the internet be controlled? Who gets that power? How far will the US government go to gain power over the web? And will this mean the end of a free and global internet? Fault Lines looks at the fight for control of the web, life in...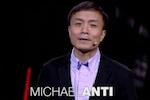 Chinese blogger, Michael Anti, provides some humorous and fascinating isights into life on the Chinese Internet, which he refers to as the China-net. The Chinese government has complete control over the Internet - all servers are in Beijing. But despite the high levels of censorship, the Internet in China is no dull and lifeless space. For every single international Web 2.0 service that was blocked by the Chinese government, the people of China created their own alternative. For example,...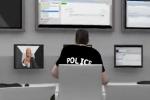 A terrifying war is being fought in the digital world. Technology designed to soak up individuals' private communications is in constant development. In the age of cyber surveillance where does the boundary between private and public fall, if it still exists at all? On the front line of this digital conflict are the Cypherpunks, the focus of Julian Assange's show, The World Tomorrow. Andy Muller Maguhn, Jeremie Zimmerman, and Jacob Appelbaum are all prominent web activists advocating the...