Climate Change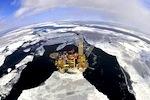 Al Jazeera's Fault Lines looks at the potential environmental impact of resource extraction in the Arctic, and what that might mean for the people who live there. The UN has imposed a 2013 deadline for the submission of scientific claims to the Arctic seabed. It is the precursor to a resource boom which would see Canada, the US, Russia, Norway and Greenland all attempt to exploit the region's resources. These Arctic countries are desperately mapping out their territories so they can tap...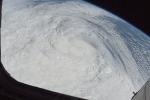 Saliem Fakir - Hurricane Sandy demonstrated how a large-scale catastrophic weather event, like Hurricane Katrina of 2005, is not a once-off incident, but a recurrent phenomenon. Extreme weather has the potential to set off other crises and disasters too. Japan's tsunami was quickly followed by the Fukushima nuclear reactor meltdown magnifying the scale of the disaster from a single extreme event to a multi-crisis economically transformative event -- demonstrated in Japan now debating the use of...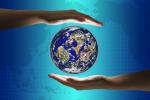 Fazila Farouk - The messages of gloom and doom have been out there for some time now. Just about every other commentator is pronouncing on an impending failure of outcome for the Rio+20 Summit on sustainable development being hosted in Brazil this week. We are being told to temper our expectations. A colleague of mine has gone so far as to suggest that Rio+20 could be signalling the end of all big summits. To be sure, talk shop fatigue must certainly be settling into the weary bones of diplomats and...
Joshua Frank - Most are aware of Facebook's privacy assaults, but few know of the company's reluctance to embrace green energy, a challenge Apple has readily accepted. As Facebook's first public offering on May 18 failed to meet expectations, causing a number of stock market analysts to predict the social network's ultimate demise, founder and CEO Mark Zuckerberg was no doubt giggling in greed-filled joy. He even topped off his celebratory weekend by tying the knot with his longtime sweetheart....


The Rio+20 summit is taking place from 20-22 June 2012 in Brazil where world leaders will be asked to make "voluntary commitments" towards a global plan for sustainable development. But, it looks like prospects for a new global agreement, which everybody signs on to, are looking bleak. The Inter Press Service reports that after two weeks of closed-door negotiations, a United Nations preparatory committee (PrepCom) has failed to reach consensus on a global plan of action for...
Rebecca Solnit - Sending Debt Peonage, Poverty, and Freaky Weather Into the Arena When I was growing up, I ate books for breakfast, lunch, and dinner, and since I was constantly running out of reading material, I read everyone else's -- which for a girl with older brothers meant science fiction. The books were supposed to be about the future, but they always turned out to be very much about this very moment. Some of them -- Robert Heinlein's Stranger in a Strange Land -- were comically of...