Climate Change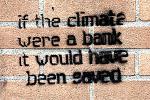 Glenn Ashton - There really is no easy way to put this, so I will be blunt: If we fail to clean up our act, post haste, the world as we know it is doomed. We need to place our political, social and economic institutions on the equivalent of a war footing to fight for the survival of the natural systems that support us. Should we fail, the lives of our children will not only be radically different, they will almost certainly involve a constant struggle for survival. Sure, life on earth will carry on...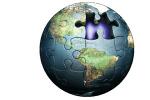 You can't understand climate change in pieces, says climate scientist Gavin Schmidt. It's the whole, or it's nothing. In this illuminating TED talk, he explains how he studies the big picture of climate change with mesmerizing models that illustrate the endlessly complex interactions of small-scale environmental events. There are thousands of activities and interactions that have a cumulative and definite impact on climate change. Schmidt uses models to show what will happen to planet Earth...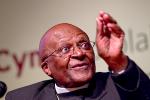 Jon Queally - Archbishop emeritus of Cape Town and Nobel Peace Prize laureate Desmond Tutu is saying there is no longer any excuse for not doing everything humanly possible to fight climate change and called on Thursday for an international "anti-apartheid-style boycott" against the fossil fuel industry. In a striking essay and call to action in The Guardian newspaper, Tutu writes: "People of conscience need to break their ties with corporations financing the injustice of climate...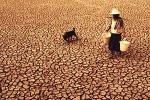 The Nobel Prize-winning UN Intergovernmental Panel on Climate Change, or IPCC, has just issued their much-anticipated report, Climate Change 2014: Impacts, Adaptation, and Vulnerability. The conclusions are dire: not only are the effects of climate change already occurring on every continent; the world is ill-prepared for what is to come. The report is authored by more than 300 scientists and it is part of a series of reports that are considered the most comprehensive assessments of climate...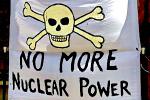 Glenn Ashton - South Africa is supposed to be a developmental state yet the intentions that inform our national energy policy are at odds with the lived reality of most citizens. President Zuma's 2011 promise to deliver electricity to every home in the country by 2014 will not be met. More importantly, despite free electricity allowances, many of those connected to the grid find this power unaffordable. South Africa's approach to electrical power supply remains monolithic and inflexible....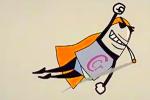 Once upon a time, not so long ago, world leaders gathered to make an agreement to fight climate change. They met in Japan and agreed to the famous Kyoto Protocol. A principal feature of the Protocol turned out to be carbon trading: a magical solution to curb CO2 emissions. It was presented as a flexible market mechanism able to tackle climate change in a cost effective way. The magical elements were carbon credits, who reached the status of superheroes once their full potential was...