Climate Change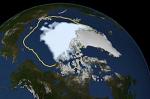 Scientists announced recently that Arctic sea ice has officially reached its minimum extent for the summer, shrinking to 5.1 million square kilometers. That's significantly higher than last year's record low of just over 3.4 million square kilometers. This fact has led conservative news outlets to suggest that worries about global warming and melting ice are overstated. Climate denialists are no doubt thrilled by this news, but astronomer Phil Plait argues that these claims...
Emira Woods, Janet Redman & Elizabeth Bast - As children throughout the United States head back to school, it's a good time to remember that schoolchildren throughout Africa often attend schools with no electricity. In areas that do have the utility, frequent power outages are a constant reminder of the need for dependable access to electricity. In June, U.S. policymakers announced two initiatives aimed at increasing electricity production in Africa. President Obama launched Power Africa, an initiative that makes a $7-billion...

Although there are almost 125 species of coffee, we only use two species to produce the beverage drink. These are Arabica and Robusta coffee. Arabica is a very special plant. It's a hybrid formed between two different species that came together maybe a million years ago somewhere in a forest in Ethiopia. It was a unique event that happened just once. When it was taken out of Ethiopia to plantations in other parts of the world, Arabica's genetic diversity was greatly diminished, leading...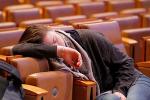 Glenn Ashton - With the conclusion of COP 18 in Doha, another set of climate change negotiations have come and gone with little real progress toward solving the urgent consequences of increased levels of atmospheric CO2. We clearly need to transform our approach to the problem. A year ago Durban was under virtual siege by government delegations from around the world, at the UN Framework Convention on Climate Change (UNFCCC) COP 17 meeting. The conference centre was enclosed in a tight police and UN...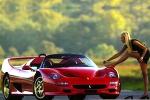 Glenn Ashton - Read any newspaper, magazine or blog about cars and similar symptoms of a pernicious ailment are revealed: big powerful cars are potent, sexy, macho and cool. Green, economical or hybrid cars are underpowered, boring, made for bunny huggers, lentil eaters, housewives or any other cliché springing from the abridged motor writer's thesaurus. There is a serious disjuncture here, which needs to be remedied. It is time for motoring journalists to cease portraying themselves as...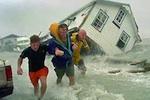 The UN Climate Conference, COP 18, gets underway this week in Doha, as the Kyoto Protocol winds down and is set to expire by the end of this year. COP 18 is unlikely to emerge with a suitable replacement for Kyoto, as yearly climate talks grind on and disagreements about emissions reductions continue to foil any meaningful agreement that would halt global warming. Kyoto set binding targets for industrialised countries to reduce greenhouse gas emissions by an average of 5% against 1990...