Environment
SACSIS is concerned about the impact of climate change and environmental degradation on the lives of the poor. The poor carry a disproportionate burden as result of environmental injustice. SACSIS supports the ethical, balanced and responsible use of land and renewable resources.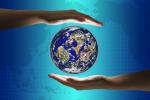 Fazila Farouk - The messages of gloom and doom have been out there for some time now. Just about every other commentator is pronouncing on an impending failure of outcome for the Rio+20 Summit on sustainable development being hosted in Brazil this week. We are being told to temper our expectations. A colleague of mine has gone so far as to suggest that Rio+20 could be signalling the end of all big summits. To be sure, talk shop fatigue must certainly be settling into the weary bones of diplomats and...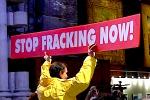 Saliem Fakir - Fracking has become so fractious that our Minister of Energy, Dipuo Peters, has even resorted to religious metaphors to sell the idea to the South African public. She is reported to have said in parliament that she prays daily that the cabinet decision on shale gas exploration is positive. In a desperate attempt to create a saintly feel for fracking, she remarked: "It would be wrong for us to not use the resources that God left us with. This is a blessing that God gives us,...
Joshua Frank - Most are aware of Facebook's privacy assaults, but few know of the company's reluctance to embrace green energy, a challenge Apple has readily accepted. As Facebook's first public offering on May 18 failed to meet expectations, causing a number of stock market analysts to predict the social network's ultimate demise, founder and CEO Mark Zuckerberg was no doubt giggling in greed-filled joy. He even topped off his celebratory weekend by tying the knot with his longtime sweetheart....
Ebrahim-Khalil Hassen - Whilst it is early days in the costing of our government's infrastructure investment programme, ballpark figures suggest R800bn will be spent over the next 20 years. The numbers are still to be tallied, but it appears that the proposed nuclear power stations will be the biggest beneficiaries of government investment since 1994. Government's second Integrated Resource Plan indicates that nuclear energy will contribute to approximately one quarter of all power generated in South...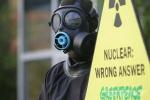 Sadie Robinson - As the row over nuclear power grows, Sadie Robinson spoke to scientist and activist Dr Helen Caldicott about the dangers of nuclear power, the powerful interests that back it and how we can win a better world. The environmentalist George Monbiot has recently spent his time attacking anti-nuclear campaigners. He claims they misrepresent scientific research and lie about the health risks of radiation. In his Guardian articles, Monbiot has accused scientist Dr Helen...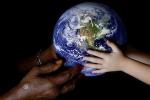 Michelle Pressend - In June this year, the United Nations Conference of Environment and Development (UNCED) popularly known, as the Rio Earth Summit will commemorate 20 years. It was originally held in Brazil in 1992. You may recall that in 2002, South Africa hosted the World Summit on Sustainable Development (WSSD), so this year also marks WSSD+10, though it doesn't seem to have the same prominence as Rio+20. The Rio Earth Summit was one of the most significant global environmental gatherings as world...