Environment
SACSIS is concerned about the impact of climate change and environmental degradation on the lives of the poor. The poor carry a disproportionate burden as result of environmental injustice. SACSIS supports the ethical, balanced and responsible use of land and renewable resources.
Glenn Ashton - This week the latest round of climate negotiations, the 19th Conference of the Parties (COP19) is meeting in Warsaw Poland, to grapple with the stalled Climate Change Convention. At the opening of the conference Dr Alicia Illinga, a Filipina delegate highlighted how her country had already been hit by 22 typhoons this year. The devastating Typhoon Haiyan, the most powerful typhoon to have ever made landfall, hit the Philippines on the eve of the conference, causing thousands of fatalities and...
Saliem Fakir - You would think we would've learnt a lesson or two from total dependence on coal. Ninety percent of South Africa's electricity comes from coal in addition to 40% of our liquid fuels. Despite our coal abundance, the move towards its greater use for our energy system comes up against several constraints. These include environmental concerns, the carbon tax, the question of poor quality coal, the economics of coal mining and the logistics surrounding the extraction and distribution...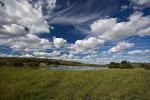 Tristen Taylor - An unholy alliance has come together on a Limpopo farm within the Waterberg District, about 60km from the town of Lephalale and a short drive from the border with Botswana. Anglo American Thermal Coal and India's Vedanta Zinc International have combined to produce a climate-killing and water-guzzling industrial machine: Anglo will open a new coal mine and Vedanta will use that mine's dirtiest coal - discards unfit even for Eskom's power stations - to produce 600MW of electricity. On the...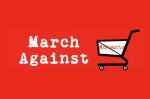 Glenn Ashton - What does it take to be the most hated corporation on earth? How many global corporations have had an entire day of global protest declared to draw attention to their nastiness? Well, the worlds leading producer of genetically modified seed, Monsanto, has just managed this feat, with millions having participated in over 450 actions across 52 countries on the 25th of May. It is worth examining how and why Monsanto has become so uniformly hated around the planet. It is difficult to assume...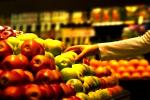 Glenn Ashton - We produce sufficient food to provide a healthy balanced diet for everyone on earth. Yet we squander vast amounts of this fare through a wasteful supply chain that fails to efficiently shift our food from farm to plate. It is time to fix this dysfunctional global supply system. Interestingly - and contrary to common belief - end consumers are often the least wasteful link in the food chain. Yet in some countries like the United Kingdom nearly half of consumer-ready food is thrown away...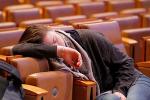 Glenn Ashton - With the conclusion of COP 18 in Doha, another set of climate change negotiations have come and gone with little real progress toward solving the urgent consequences of increased levels of atmospheric CO2. We clearly need to transform our approach to the problem. A year ago Durban was under virtual siege by government delegations from around the world, at the UN Framework Convention on Climate Change (UNFCCC) COP 17 meeting. The conference centre was enclosed in a tight police and UN...