Economic Justice
SACSIS promotes the principle of just economies. We are opposed to economic development that violates social and economic rights and increases inequalities in the pursuit of economic growth.
Glenn Ashton - There is widespread outrage at the exposure of collusion by South Africa's largest construction companies, including the so-called "big six," by our competition authorities. What is really interesting is that anyone is surprised about these revelations. After all, is this not how business is done? The primary prerogative of any corporation is to return a profit on investment; everything is subordinate to that objective. We can have as many King III's, as many...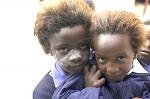 Fazila Farouk - There's been a great deal of hand wringing in South Africa in the aftermath of the Marikana massacre. With the explosion of the underbelly of our society onto the international arena, South Africans have been left with little choice but to confront the demons of nearly 20 years of a failed democracy. From the fact that no woman feels safe walking alone on South African streets, to the fact that millions of people continue to live without the most basic of dignities, ours is a...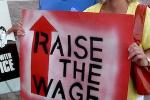 Dale T. McKinley - If capital is to be believed, it is the worker who is the main source of South Africa's contemporary social and economic problems. Every time the annual season of wage negotiations is about to begin, as it is now, representatives of capital unleash a tsunami of propaganda about workers' 'high and unaffordable' wage demands. Dire warnings of destructive social unrest/conflict, high inflation rates, poor competitiveness and generalised economic devastation roll off...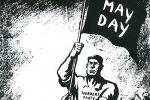 Richard Pithouse - The deep roots of May Day lie in the ancient forests of Europe. Long before the idea of one God, one stern God, had made its way across the Mediterranean Spring was marked by planting trees, adorning people and homes with sprigs, blossoms and garlands, the erection of Maypoles, lighting bonfires on hilltops, dancing, drinking and general revelry. This celebration of the shared bounty of the natural world was incorporated, along with many other ideas and festivals, into European Christianity...
Heidi-Jane Esakov and Na'eem Jeenah - If press releases issued by pro-Palestinian and Pro-Israel lobby groups on the recent labelling notice are anything to go by, rarely has any singular issue dealing with the Palestine-Israel issue – especially a government initiative – been so welcomed by both. In a move that affirms the South African government's stance on the illegality of Israel's occupation of the West Bank and East Jerusalem, and de facto occupation of the Gaza strip, the Department of Trade and...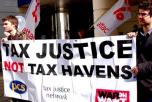 Steven Hsieh - A massive trove of leaked documents reveals the names of thousands of individuals and companies abusing offshore accounts to evade taxes and hide shady business deals, according to a report released Tuesday (2 April 2013). The International Consortium of Investigative Journalists (ICIJ) spent more than a year sifting through 2.5 million files, connection cash transfers between companies and individuals to "illustrate how offshore financial secrecy has spread aggressively around the...