December 2014
Visit the archives.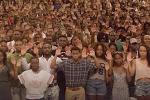 Mandisi Majavu - Michael Brown joins a long list of black men who have been killed with impunity by the police in the United States. Brown was shot and killed by Darren Wilson, a Ferguson Missouri police officer, on August 9, 2014. Last month a grand jury in St. Louis, Missouri has chosen not to indict Wilson for the lethal shooting of an unarmed Brown. Following the grand jury's decision of Brown's death, The National Association for the Advancement of Coloured People (NAACP) released a...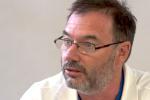 At a recent seminar, Brian Ashley, director of the Alternative Information and Development Centre (AIDC), said that we are facing the mother of all crises in climate change. Importantly, if we are to keep global warming below two degrees celsius, 70% of fossil fuels must stay below the earth's surface. This makes the transition to a low carbon economy vital for South Africa. But how do you convince thousands of jobless South Africans with a low carbon footprint, as a consequence of their...

South Africa has made good progress on climate policy, but that could be held up by a new emerging political economy in the country that can only be described as "more coal, more nuclear, and more gas", said Saliem Fakir of the WWF at a seminar, which explored the potential for a transition to a clean energy economy. Sadly for South Africans, while there is an understanding of the level of carbon intensity in the country, we are only likely to shift towards a low carbon economy...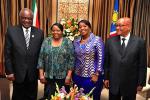 Alexander O'Riordan - From the outside Namibia looks just like South Africa with vast and growing income inequalities, high unemployment and a national politics dominated by their liberation struggle as well as a colonial and pre-independence history, as if not more brutal than South Africa's. Political appointments dominate the executive with payoffs to former exiles and veterans an open secret and rumours of unchecked corruption part of everyday conversation. Unlike in South Africa, however, the ruling...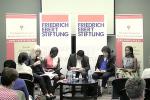 Speaking at an event to examine different ideological perspectives – left, right and centre - on building a more inclusive South African economy, Ann Bernstein of the Centre for Development and Enterprise (CDE) called for continued fiscal discipline, which she argued has been responsible for lifting millions of people out of poverty in countries like India, Brazil and South Africa. This panel discussion was co-hosted by the South African Civil Society Information Service (SACSIS)...
Glenn Ashton - South Africa's Post Office has effectively ceased to function over the past three months, turning this once successful and strategic state-owned enterprise into a dead letter box. The recent agreement between unions and management will not solve its ills. Even before this latest strike it was, along with many of its international counterparts, in deep trouble. But perhaps there are ways to reform this much maligned government run corporation to truly reform this once important...