January 2014
Visit the archives.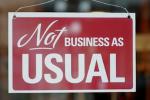 Are we at an inflection point in the development of capitalism? Can there be an intersection between business and values? Can capitalism be made to serve a just and equitable society? The traditional form of capitalism is to make money from a product or service in the marketplace. However, some business people contemplate that the real entrepreneurship is to figure out how the world is better off because of your product or service and bring that into the marketplace. The makers of the...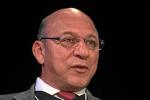 Ebrahim-Khalil Hassen - "A rising tide lifts all boats." This aphorism means that in a growing economy everyone benefits, and by extension that government's role is to focus on the macroeconomic environment. Moreover, it suggests that distributional changes occur after economic growth. In the days following the end of the cold war, this was the conventional wisdom emerging from the World Economic Forum. Today, that singular faith in the power of economic growth is fraying, even at Davos....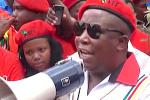 Jane Duncan - As a new political party, the Economic Freedom Fighters (EFF) has generated both excitement and criticism in a short space of time. Its commitment to anti-capitalism, anti-imperialism and Fanonianism sets it apart from the gaggle of parties vying for the political centre, and clearly its message has gained traction, especially amongst the youth. Much of the media commentary has focussed on these aspects of its founding manifesto, especially its position on nationalisation, and some on the...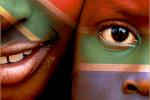 South Africa (SA) has the largest economy on the African continent worth about $300bn and could be an engine of growth. But SA's growth is stymied by its extreme inequality, which places a drag on growth, argues professor of economics, Leonce Ndikumana of the University of Massachusetts, Amherst. One challenge facing the SA economy is that it is a typical capitalist economy where the proceeds and the gains from growth basically accrue mostly to capital. The owners of capital get...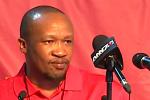 Leonard Gentle - The decision of the National Union of Metalworkers of South Africa (NUMSA) to cut ties with the African National Congress (ANC) has received poor analysis. Comment has tended to focus on the possibility of a new political party in 2019 or whether all this means that Zwelenzima Vavi will get his job back. As such, the greater significance of the biggest trade union in the country throwing in its lot with a growing movement in opposition to the neo-liberal order, and thus to the left of the...

A new generation of reader is sourcing and consuming news via non-traditional platforms. As the relationship between the press and the web rapidly develops, questions continue to arise over the future of print, and the impact the Internet is having on quality journalism. "Is traditional media actually dying and does it matter?", is the question put to a panel of editors by George Brock, Head of Journalism, at City University in the UK. In this interesting panel hosted by the...