January 2013
Visit the archives.
Heidi-Jane Esakov - The story of Israel's 22 January national elections was to be that of a right-wing government shifting even further to the right. In an unexpected outcome, political newcomer and suave former television talk-show host Yair Lapid scuppered that story when his 'centrist' and secular party, Yesh Atid, came second after Prime Minister Benjamin Netanyahu's party Likud Beiteinu (formed with extreme right-winger, former foreign minister Avigdor Lieberman). Although Yesh Atid...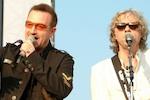 From Live Aid to Make Poverty History, celebrities have become activists against poverty. Bob Geldof and Bono have been the most prominent voices advocating on behalf of the poor. Their concerts have raised millions on behalf of the poor. But have their concerts and campaigns really lifted millions out of poverty? Geldof, Bono and Bill Gates speak candidly about how to lobby effectively and how to play to politicians' weaknesses for glitz and popularity. © Why Poverty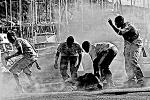 Richard Pithouse - Here we are, almost twenty years after apartheid and from the prisons, to the shack settlements and the farms, the riotous underbelly of our society is on television most nights. We're not even a full month into the year and its been reported that the police have killed another protester in the Boland and, depending on which newspaper you read, three, four or six people in Zamdela in Sasolburg. The new normal that we are being asked to accept after Mangaung has won consent in some...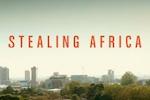 Rüschlikon is a village in Switzerland with a very low tax rate and very wealthy residents. But it receives more tax revenue than it can use. This is largely thanks to one resident - Ivan Glasenberg, CEO of Glencore, whose copper mines in Zambia are not generating a large tax bounty for the Zambians -- but feeding a life of luxury for the villagers of Rüschlikon. Zambia has the 3rd largest copper reserves in the world, but 60% of the population live on less than $1 a day and 80%...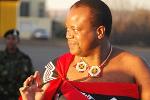 Anna Majavu - With the Swazi king planning another round of bogus "royal elections" this year, the Swaziland Democracy Campaign will launch a campaign for democratic elections this weekend. Meanwhile the South African government's soft diplomacy props up Swaziland's absolute monarchy. Swaziland is ruled by King Mswati III, one of the last absolute monarchs in the world. According to the Forbes 2009 list of the World's Richest Royals, Mswati is worth at least R670 million. There...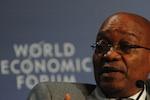 On the sidelines of the World Economic Forum in Davos last week, Al Jazeera spoke to President Jacob Zuma who argued that South Africa's economy cannot grow while linked to Europe and the US. Pressed on the question of mining companies, Zuma argued that mining is one of the anchor sectors of the South African economy and must make a contribution to it -- "and the manner in which you contribute to the economy is how you pay your workers," he continued. © Al Jazeera