Keyword: Economic Freedom Fighters

Anna Majavu - Amongst the audience in Parliament's public gallery for President Jacob Zuma's State of the Nation Address (SONA) was a Palestinian freedom icon who carried with her the hopes of all Palestinians that the ANC government would begin making moves towards cutting ties with Israel. Leila Khaled, a decades-long leader in exile of the Popular Front for the Liberation of Palestine, was in South Africa, as a guest of the Boycott, Divestment and Sanctions (BDS) South Africa movement....
Stephen Greenberg - The Economic Freedom Fighters (EFF) has identified "expropriation of South Africa's land without compensation for equal redistribution in use" as one of the party's "seven non-negotiable cardinal pillars for economic freedom in our lifetime". To realise this goal, the EFF's national assembly held in December 2014 passed resolutions on land. The resolutions are very schematic, with only seven points, although they do provide some indication of the...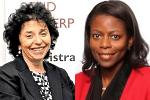 At a recent event hosted by SACSIS and the Friedrich Ebert Foundation in which we explored "left, right and centre" views on South Africa's economic development, a journalist snuck in a question about the panel's views on the Economic Freedom Fighters. It was interesting to hear what Ann Bernstein of the Centre for Development and Enterprise and Trudi Makhaya, economic analyst at eNCA Africa, had to say about the new political party. Bernstein argued that while...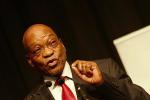 Richard Pithouse - When the ANC raised Jacob Zuma above the rule of law and the scrutiny of parliament they repeated, on live television, an aspect of the logic with which the subaltern classes are routinely governed. The democratic rights that have been enjoyed by the middle classes over the last twenty years are frequently denied to people who inhabit zones, like the former Bantustan or the urban shack settlement, where different rules apply. In these zones, despotic forms of power are not uncommon....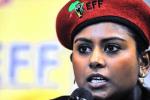 Siphokazi Magadla - "All we are asking is that he pay back the money, why are we getting thrown out?" was the question that came from a parliamentary member of the Economic Freedom Fighters (EFF), who was identified in a Voice of America news report, as "Female EFF member" on 21 August, the day the EFF chanted "pay back the money", to a humiliated and ill-looking Jacob Zuma. Right before Mbuyiseni Ndlozi, the EFF spokesperson started chanting, I hoped for a longer exchange...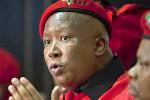 Steven Friedman - If the social justice agenda here depends on inflating the popular support and the commitment to equality of a loud group of racial nationalists, it is in more trouble than we thought. The nationalists are the Economic Freedom Fighters (EFF), whose 6, 35% of the vote has been hailed by the media, commentators and voices on the left. If we look at the numbers, it is hard to see why the EFF should deserve this hero-worship. If we look beyond them, we will find the reaction to Julius...