Keyword: Economic Freedom Fighters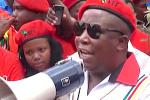 Jane Duncan - As a new political party, the Economic Freedom Fighters (EFF) has generated both excitement and criticism in a short space of time. Its commitment to anti-capitalism, anti-imperialism and Fanonianism sets it apart from the gaggle of parties vying for the political centre, and clearly its message has gained traction, especially amongst the youth. Much of the media commentary has focussed on these aspects of its founding manifesto, especially its position on nationalisation, and some on the...
Richard Pithouse - Being against [one form of] evil doesn't make you good. - Ernest Hemingway, Islands in the Stream, 1952 Over the last ten years or so there has been an extraordinary degree of popular protest in South Africa. The seemingly incorrigible elitism of the higher reaches of our public sphere has meant that, particularly in the absence of sustained formal organisation, popular protest has seldom won the right to represent itself in this space. For years the media, NGOs, academy and political...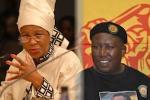 Richard Pithouse - (T)he horses have vanished Heroes hop around like toads - Pablo Neruda, Right Comrade, It's the Hour of the Garden, Chile, 1973 Writing after the French Revolution Immanuel Kant, the German philosopher, noted that "while the drama of great political changes is taking place" people "openly express universal yet disinterested sympathy for one set of protagonists against their adversaries". Kant did not deny the limits, or even the horrors of the French...