Keyword: Oscar Pistrorius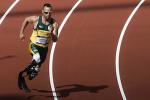 Mandisi Majavu - Notwithstanding the violent and aggressive behaviour he exhibited in his personal life, the product of a historically heavily subsidised racial group in South Africa, Oscar Pistorius' life demonstrates how white privilege protected his masculinity from being constructed as uncivil, criminal, threatening and dangerous. In a New York Times article, Michael Sokolove described Pistorius as a "great deal of fun", but "more than a little crazy". It is white...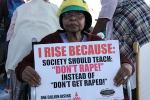 Gillian Schutte - Women's bodies have been the locale of war since the inception of patriarchy - a misogynistic trend that saw the female body become the site of restraint, control and oppression. Thus the female body has largely become a meme of violence, suffering and exploitation rather than joy, pleasure and autonomy. Much of this violence is centred on the vagina from which all human life is conceived. Rape is an excruciatingly cruel male practice fuelled by a horrible concoction of masculine...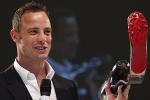 Richard Pithouse - Not so long ago the middle classes in the world created by British colonialism used to cloak their claim to privilege in the stifling rituals of bourgeois respectability. These days consumerism is increasingly the royal road into the golden circle of authorised superiority. It's a more democratic ideology in the sense that it is less firmly tied to national or ethnic conceptions of culture. A shopping mall in Johannesburg is not very different to a mall in Jakarta or the airport in Dubai....