Keyword: television
Anna Majavu - The imminent screening of the new look Generations TV series, which has been off the air since its producer fired the cast last month, should sound an ominous knell for every Black creative in South Africa. The 16 fired actors held talks at the CCMA last week with MMSV, the production house owned by Mfundi Vundla who axed the actors after they went on strike for residual payments (which they should have been getting all along), and for three year contracts (which were promised to them by...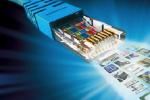 Jane Duncan - Sick and tired of too much foreign content on television and too much political meddling in the South African Broadcasting Corporation (SABC)? Fed up with some of the most exploitative communications costs in the world? Well, now is your opportunity to say and do something out these problems, in theory at least. The Department of Communications is reviewing all policies impacting on the Information and Communications Technology (ICT), and Parliament intends to review the laws as well. This...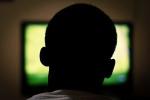 Jane Duncan - Last month, the Independent Communications Authority of South Africa (ICASA) released draft Digital Terrestrial Television (DTT) regulations for a second round of public consultations. The DTT transition provides South Africa with an opportunity to address the uneven development of television, given the enhanced capacity for more broadcasters to offer more channels. In theory, South Africa is meant to have three tiers of broadcasting - commercial, community and public service - to ensure...