Keyword: boycott divest sanction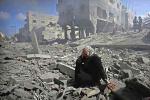 Jane Duncan - In the past few weeks, the South African media has been dominated by the unfolding catastrophe in Gaza and South Africans have had to rely largely on foreign coverage of this issue to understand it. The mainstream US media is still parroting the Israeli line that the country is acting in self-defence, or its right to be 'free from tunnels and rockets' in Secretary of State John Kerry's words, but Israel is clearly meting out collective punishment to Palestinians. At a...
Heidi-Jane Esakov and Na'eem Jeenah - If press releases issued by pro-Palestinian and Pro-Israel lobby groups on the recent labelling notice are anything to go by, rarely has any singular issue dealing with the Palestine-Israel issue – especially a government initiative – been so welcomed by both. In a move that affirms the South African government's stance on the illegality of Israel's occupation of the West Bank and East Jerusalem, and de facto occupation of the Gaza strip, the Department of Trade and...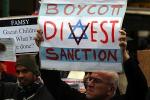 Anna Majavu - The launch of a new handbook containing details of Israeli companies to be targeted as part of a boycott, divestment and sanctions (BDS) campaign has sent ripples of excitement through the global Palestine solidarity movement. "Targeting Israeli Apartheid", published by Corporate Watch is a mammoth piece of research detailing most Israeli companies operating anywhere in the world, and how trade with those companies supports the state of Israel. The BDS movement became a...