Keyword: medicine

Peer reviewed literature in the medical field is misleading cautions Ben Goldacre, a doctor, who argues that when it comes to drug tests, "positive findings are around twice as likely to be published as negative findings. This is a cancer at the core of evidence-based medicine." In other words, when a new drug gets tested, all the results of the trials should be published for the rest of the medical world to see - except much of the time, negative or inconclusive findings go...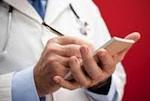 Everyday thousands of people are diagnosed with pre-conditions. We hear about pre-hypertension, pre-diabetes, pre-cancer and many more. In this engaging talk, Reuters health editor, Ivan Oransky warns that we are suffering from preposterous pre-conditions diagnosed within a system that thrives on over-medicalizing treatments. Most doctors are in a fee-for-service system. They are basically incentivized to do more tests, perform more procedures and prescribe medication. Pharmaceutical...

This is a TED talk that every doctor in the world should watch. Rebecca Onie asks audacious questions: What if waiting rooms were a place to improve daily health care? What if doctors could prescribe food, housing and heat in the winter? At TEDMED she describes Health Leads, an American organization that does just that -- and does it by building a volunteer base as elite and dedicated as a college sports team. Onie is the founder of Health Leads, a program that connects patients to...

Our medical systems are broken. Doctors are capable of extraordinary (and expensive) treatments, but they are losing their core focus: actually treating people. According to doctor and writer, Atul Gawande, "There is not a country in the world that now is not asking whether we can afford what doctors do. The political fight that we've developed has become one around whether its government that's the problem or is it insurance companies that are the problem." "The...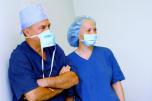 We work in a system where errors happen everyday, Every doctor makes mistakes. But, says physician Brian Goldman, medicine's culture of denial (and shame) keeps doctors from ever talking about those mistakes, or using them to learn and improve. Telling stories from his own long practice, he calls on doctors to start talking about being wrong. We work in a system where errors happen everyday, where one in ten medications given in hospitals are either the wrong medication or the wrong...

Modern medicine is in danger of losing a powerful, old-fashioned tool: human touch. Physician and writer Abraham Verghese describes our strange new world where patients are merely data points, and calls for a return to the traditional one-on-one physical exam. © TED Talks