Keyword: medicine
Atul Gawande, a New York based surgeon, argues that making the (medical) system work well is something that doctors are only starting to grapple with. Medicine has tended to about isolated parts. About having a "great drug" or a "great doctor." Only in the last few years has it become about making it all fit together for optimum results. According to Gawande, doctors are not very good at knitting things together. Often patients see different...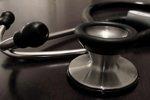 Glenn Ashton - South Africa's dual healthcare system depicts a crudely unjust and shameful state of affairs. To state the obvious, our grossly unequal system is typified by a world-class privately funded health care system serving a narrow group of materially comfortable South Africans; sharply contrasted against a hopelessly inadequate state-funded public health care system, which the majority of South Africans, under conditions of poverty and powerlessness, use at their peril. The...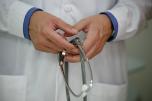 Fazila Farouk - Throughout my encounters with the healthcare system, it's been the doctors that have left a lasting impression on me. I've wanted to say something about them for a long time. Long before the well-publicised doctors' strike started. After all, a visit to the doctor is an intensely personal experience. The thing that I am most struck by is the number of doctors I have access to. I am not one of those ill-fated South Africans referred to by the World Health Organisation (WHO) in its...