Keyword: sport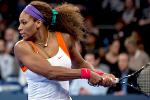 Mandisi Majavu - Early this month, Serena Williams wrote an article for TIME magazine announcing that she has decided to end her 14-year boycott of the Indian Wells tennis tournament. The last time she played at the tournament in 2001, she was subjected to racial abuse. She recounts the whole incident in chapter four of her autobiography, My life: Queen of the court. According to Serena, throughout the whole match she was booed. She said she heard some members of the crowd shouting, "Nigger!"....
Mandisi Majavu - Sport in South Africa has always been used by different political actors as a vehicle to advance political agendas. During the apartheid era sport was racially segregated, and one of the tactics that anti-apartheid activists used to fight against apartheid was the international campaign against apartheid sport. The post-apartheid government does not only utilise sports for nation-state building, but to mediate racial and social inequality too. Sports stars such as the late Jacob "Baby...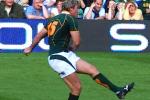 Mandisi Majavu - Avon Barksdale, a fictional character in The Wire, an American television series, often uses tautological phrases like "the game is the game" to signify the fact that change within societal institutions is not brought about by sudden, random forces. The tautology simultaneously serves as a reminder to all the players in "the game" that individual players do not have the power to change institutions or "the game", as it were. In fact individuals who attempt...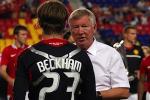 Ian Sinclair - As the UK's unofficial national sport and with the season running for nine months a year it often seems like it's impossible to escape from football. It's the default conversation topic from the office to the barbershop; the latest Premier League happenings round off television news broadcasts and large portions of our newspapers are dedicated to reporting and discussing every minute detail of 'the beautiful game'. This cultural supremacy has been demonstrated by...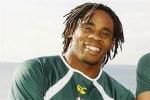 Mandisi Majavu - Many sports journalists view Solly Tyibilika's rugby career, the former Springbok player who was shot dead at a tavern in Gugulethu, as a waste of talent. It is said that Tyibilika could play like a champion if you could get him on the field. Loffie Eloff, a rugby coach, is quoted in the newspapers as saying that Tyibilika had "discipline problems". "He'd just disappear for days, even weeks, on end." Tyibilika's friends...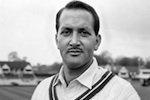 Leonard Gentle - "What do they know of cricket, who only cricket know?" the famous injunction by Trinidadian socialist writer, C.L.R James, in his book Beyond a Boundary, widely regarded as the best work of social analysis of sport ever, may well be apt in the case of media coverage here in South Africa on the death of Basil D'Oliviera. Tributes were confined to the sports pages where everyone picked up on the significance of the D'Oliviera affair, which led to the cancellation...