Keyword: xenophobia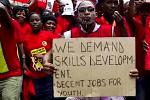 Saliem Fakir - South Africa's unemployment problem has been persistent since 1994 and long before the migration of Africans from elsewhere making their way south. Foreigners do not occupy all the formal jobs that the South African economy creates because there would have to be good reasons for employing foreigners in the formal sector due to our labour laws, immigration policies and employment equity rules. Those employed in the formal sector constitute about 4% of the formal workforce. Where...
Jane Duncan - South Africa is emerging from the most severe spate of xenophobic attacks since 2008, although the attacks have never really stopped. What lessons need to be learned from the latest attacks, and what needs to be done to prevent similar attacks from taking place in the future? A key problem is political leaders' ongoing ambivalence towards foreigners. Many lapse into the temptation to scapegoat foreigners for a range of social ills, to deflect attention from their own performance. Who...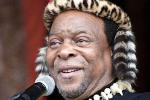 Alexander O'Riordan - Reuters, amongst other news agencies, directly links South Africa's xenophobic violence to King Goodwill Zwelithini's incendiary statements: "Let us pop our head lice. We must remove ticks and place them outside in the sun. We ask foreign nationals to pack their belongings and be sent back." However horrific and objectionable these statements are for migrants, they are also illustrative of the anxieties of the Zulu royal house. Lice and ticks are scavengers that...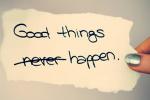 Glenn Ashton - "To be hopeful in bad times is not just foolishly romantic. It is based on the fact that human history is a history not only of cruelty, but also of compassion, sacrifice, courage, kindness. What we choose to emphasize in this complex history will determine our lives. If we see only the worst, it destroys our capacity to do something. If we remember those times and places - and there are so many - where people have behaved magnificently, this gives us the energy to act, and at least the...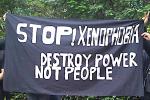 Mandisi Majavu - Three months after the South African government announced that it was planning to introduce a controversial stringent application process for refugees seeking asylum in the country, foreign-owned shops are being looted in Soweto and foreign nationals are being subjected to xenophobic attacks again. The way in which ordinary South Africans embody, (mis)construe and then act out the values and outlook of our socio-political institutions when it comes to the issue of foreign nationals is too...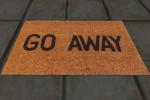 Anna Majavu - This year looks set to be another gloomy one for asylum seekers, as the ANC government makes a renewed attempt to deport and restrict the number of African migrants to South Africa. Black Africans are not welcome anywhere, even as tourists, and must jump through dozens of hoops to apply for visas to enter almost every country in the world to prove their worthiness. Lately, the quest for tourist visas can even entail providing proof that they have paid their children's South African...