Keyword: xenophobia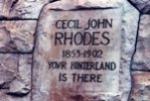 Gary Brecher - "The native is to be treated as a child and denied the franchise. We must adopt a system of despotism in our relations with the barbarians of Southern Africa ... I personally prefer land to niggers." -- Cecil Rhodes, Founder of "Rhodesia" (Zimbabwe) (1887) "We do not accept that Britain has a special responsibility to meet the costs of land purchase in Zimbabwe. We are a new Government from diverse backgrounds without links to former colonial interests."...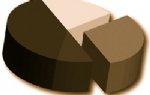 Tara Polzer - There is a dangerous refrain in explanations for the xenophobic violence that has erupted around South Africa: that the violence was triggered by resource competition between citizens and non-citizens. Many government and civil society commentators have said, in no uncertain terms, that there is no justification for expressing competition for scarce resources through violence, but often the claim that there is indeed competition for resources, remains unquestioned. But are foreigners really...
Saliem Fakir - The Free State students who made the racist video are perhaps breathing a sigh of relief that they're no longer the centre of the world's attention. It was too much for them too soon. The world was shocked then too. At least they too know, no matter how revolting their little show, malicious prejudice conflicts with the idea of democracy and they are not alone in harbouring ghastly prejudices. They have something in common with all of us. Even a quiet prejudice seeds it's...
Bronwynne Pereira and Nadine Hutton's pictorial narrative provides a stirring account of the shameful events that shook South Africa during the outbreak of attacks on foreigners. Their photographic compilation follows the unfolding chronology of the event, showing the focused purpose of the perpetrating mobs, the trauma of the victims and the impact that the attacks have had on broader South Africa. Indeed, we can longer lay claim to being "Proudly South African".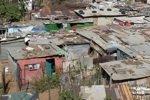 Frank Meintjies - The growth in immigrants from the rest of Africa to South Africa, and attacks on such immigrants, dates to the mid-1990s. What has changed today is that South Africa is home or temporary host to exponentially more immigrants. What is different today is that immigrants are infinitely more intertwined in the lives of ordinary South Africans. South Africans are generating profits in other African countries. There is a roaring export trade to those countries. Today also, many middle class South...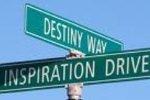 Saliem Fakir - First came Zuma, which seemed to scare a lot of people, then the atrocious matric results, then Eskom, the slow disappearance of the Scorpions, the Zimbabwe crisis, then the disgraceful saga at the SABC, the anarchy at the ANC Youth League conference, racism at Free State university, the food crisis and now xenophobia. There are a few other issues not worth adding to this litany as the point has been made. Everywhere we look is a seemingly unending verve of one crisis after another....