Keyword: Swaziland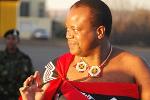 Anna Majavu - With the Swazi king planning another round of bogus "royal elections" this year, the Swaziland Democracy Campaign will launch a campaign for democratic elections this weekend. Meanwhile the South African government's soft diplomacy props up Swaziland's absolute monarchy. Swaziland is ruled by King Mswati III, one of the last absolute monarchs in the world. According to the Forbes 2009 list of the World's Richest Royals, Mswati is worth at least R670 million. There...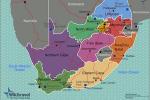 Glenn Ashton - South Africa looms large in the affairs of the Kingdoms of Swaziland and Lesotho, the local geo-political giant. Economically, each receives disproportionate amounts of their annual GDP directly from South Africa. Each is profoundly reliant on their powerful neighbour for the supply of food, fuel, goods and services and linking infrastructure to the world. Given the vision of an African Union and increasing rapprochement between the members of the Southern African Development Community...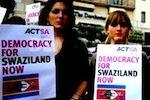 Liepollo Pheko - Given the democratic deficit in Swaziland, South Africa's 2,4 billion Rand bailout to the kingdom throws open a question about the nature and exigency of neighbourliness within the Southern African Development Community (SADC) and begs some comparisons with Europe's problem child Greece. Questions have been raised about the extent to which South Africa ought to have taken responsibility for bailing out Swaziland in the midst of service delivery protests, wage strikes and...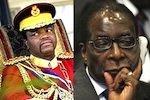 Imraan Buccus - People's power has arrived in Africa and, as some have recently argued, it's not just Africa north of the Sahara in which the democratic spirit is stirring. The thrilling political earthquake that began in Tunisia, exploded into Egypt and then rippled out to Libya is set to leave lasting changes in its wake. Its too early to say exactly what those changes will be but one thing is for sure – this is the greatest moment in the global struggle for human freedom since 1989 when the Soviet...