Keyword: black economic empowerment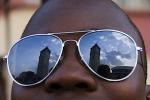 Dale T. McKinley - Given the just-concluded Broad-Based Black Economic Empowerment (BBBEE ) Summit, it is a good time to take a critical look at this flag-bearer of government's approach to post-apartheid racial and economic 'transformation'. It is not a flattering picture. To start with, the entire edifice of BBBEE is based on the notion of 'transformation' being realised through the gradual expansion of private involvement and ownership of business (whether that is through...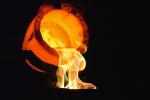 Saliem Fakir - In many respects "Marikana" represents our own 'Arab Spring'. After the massacre the wave of wildcat strikes in other sectors outside of the platinum industry, had they gotten much wider popular support, could have fundamentally shaken government as well as the complacent and disinterested business community. This is not the first time that miners have turned against an oppressive system of rent. It's happened many times before in our country -- the most...
Saliem Fakir - At times it's hard to take at face value whether what is being said in ANC discussion documents is for real or just rhetorical flush. The latest ANC buzzword is this notion of 'the second transition'. The first transition, an ANC discussion document argues, is the consolidation of democracy (a coded way of saying consolidation of the ANC's power). The second transition is about social and economic transformation. To some it may sound like a new idea, but in...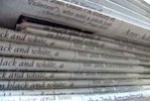 Jane Duncan - The Press Council of South Africa has just completed a series of public hearings into the adequacy of its systems. The hearings were organised in response to the African National Congress's (ANC) arguments that the Council is biased towards the media, necessitating the establishment of a statutory Media Appeals Tribunal (MAT). The ANC also continues to berate the print media for a lack of transformation, and has argued for a Parliamentary hearing on the matter. Much of their ire has...
Dale T. McKinley - Editor's Note: Find "Part One" here. The ascension to and capturing of, political power always has a way of (eventually) exposing the practical underbelly of the victor's ideological dressage. And so it was with the ANC's transformation from liberation movement to political party in the early-mid 1990s. Flush with their 'overwhelming mandate from the people' in the 1994 election, the ANC leadership quickly abandoned any possibility of a radically...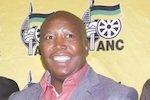 Dale T. McKinley - Editor's Note: This article is "Part 1" of a two-part series on the nature of black economic empowerment (BEE). "Part 1" here deals with the history of BEE. "Part 2" deals with the more contemporary character of BEE. Amidst all the usual political propaganda and grandstanding at the ANC's recent 99th anniversary rally in Polokwane it was none other than Julius Malema who came up with the most honest statement of the day. Defending himself...