Keyword: protests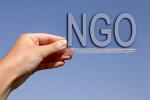 Richard Pithouse - There is an extraordinary degree of popular protest in South Africa. It is diverse, dynamic and unstable and it includes elements that are emancipatory, contradictory and reactionary. This degree of sustained popular dissent – long organised and expressed outside of liberal frameworks, and increasingly also organised and expressed at a distance from the ruling party – provides fertile ground for building popular organisations. But, with important exceptions, the vast bulk of the...
Jane Duncan - In the broader scheme of things, how significant are the recent wave of protests that have engulfed South Africa over the past decade? Are they another means of pressurising the ruling African National Congress (ANC) into delivering better services, or do they represent a new form of anti-systemic politics that promises to change how society is organised, and for the better? Scholars are divided on this issue. On the one hand, the South African Research Chair in Social Change –...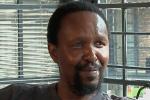 A new global study that examined protests in 87 countries, including South Africa (SA), found that the highest number of protests takes place in the developed world and the main grievance of protesters is economic injustice. In recent years, SA too has experienced a wave of protests. Is SA part of this global surge in protests or is there something else driving the phenomenon in our country? Trevor Ngwane, a doctoral student and Soweto activist who has done important research on the issue,...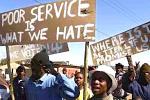 Richard Pithouse - Jan Rivombo. Mike Tshele. Osia Rahube. Lerato Seema. Here we are, not even a month into the new year, and the police have already killed four unarmed people during protests. Jan Rivombo sold fruit on the streets of Pretoria. He was killed by the police on Bosman Street as street traders tried to defend their livelihoods against an increasingly brutal and predatory state. He was a young man who had been a father for three months. He was not the first person to be killed by the state in...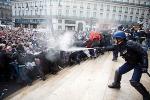 In a major new report, the International Network of Civil Liberties Organizations details a global crackdown on peaceful protests through excessive police force and the criminalization of dissent. The report, "Take Back the Streets: Repression and Criminalization of Protest Around the World," (PDF) warns of a growing tendency to perceive individuals exercising a fundamental democratic right — the right to protest — as a threat requiring a forceful government response....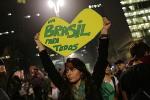 Glenn Ashton - Media coverage of the Obama-crew's flash-mob blitz of South Africa showed the extent to which we have allowed ourselves to be policed by a force that continues to display apartheid era tactics. While Obama was touring Soweto legal demonstrators were treated to percussion grenades and teargas for protesting too vigorously. South Africans have a proud history of peaceful protest, from the women's march on Pretoria in the 1950s, the pass protests into the cities across the nation...