Keyword: electricity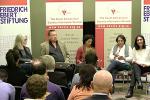 ** For coverage of the entire event including the Q&A session, click on the podcast link above. In the face of extremely compelling evidence against coal and nuclear energy, our government's response to South Africa's electricity crisis is to continue building coal-fired power stations and a very expensive nuclear power plant, argued Fazila Farouk, executive director of The South African Civil Society Information Service (SACSIS) in her opening remarks at a panel discussion...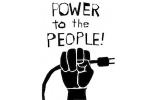 Dale T. McKinley - AMANDLA NGAWETHU! We hear it all the time and many regularly shout it. Indeed, 'Power to the People!' has been a crucial part of South Africa's political vocabulary for decades, first as the sole preserve of those in the anti-apartheid struggle, but now as an almost generic democratic slogan. While the slogan has always been largely defined by a macro-frame of political and social struggle, the ongoing and intensified electricity crisis has given a new twist to its...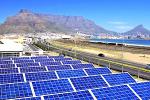 Saliem Fakir - Citizens should brace themselves for a long journey of troubled co-existence with Eskom's woes. Citizens with higher incomes are likely to become less dependent on Eskom because they can supply their energy needs through alternative power sources like renewables, solar-water heaters, gas and home-diesel generators. But poorer households that cannot afford alternatives will either have to absorb higher electricity costs or live with reduced quality of life. There are several...
Glenn Ashton - While rolling blackouts are never a joke, many South Africans cracked an ironic smile when Minister of Public Enterprises Malusi Gigaba remarked that Eskom was better prepared to deal with their recent power supply crisis than in 2008. Thanks for that insight, Minister. Problem is, we still have rolling blackouts six years on, with things looking pretty dire as we approach winter. As usual we all pay, in different ways, for these systematic failures at the highest levels. Surely it is time...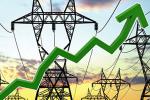 Cameron Brisbane - There has been an on-going protest for months in Msunduzi, home of the capital of the Province of KwaZulu- Natal, over swingeing electricity tariff increases that have caused indigent debt and hard disconnections to spiral and many businesses to downscale, relocate, or close shop. It has been wholly unreported in the national media -- nobody has been shot in the process, save one resident of an informal settlement when municipal security backed up by SAPS arrived to remove illegal cables. But...
Saliem Fakir - Living with an electricity monopoly armed with a mandate to provide basic services can be a double-edged sword. If well run and efficient it can be a boon for consumers and the public in general. If poorly and inefficiently run, the aftershocks will hurt your pocket and eat at the tax base for a long time to come. When a utility company holds a monopoly over power plants, the transmission of electricity and large parts of the distribution network, as South Africa's Eskom does, it pretty...