Keyword: electricity
Anna Majavu - The latest electricity price hike of 14.6% will hit the poor hard - as usual - but in fact it is the least of their worries. Despite South Africa's sunny and windy climate, and the availability of huge areas of deserted land where wind and solar power farms could be erected, the ruling party is continuing its love affair with the Russian, French and Chinese nuclear corporations currently trying to sell us their nuclear power stations. Once the poor get saddled with the interest...
Glenn Ashton - In 2010 Anton Bredell, Western Cape Environment Minister, reported that his department had received applications for installation of over 11 000 Megawatts (MW) of wind energy generation capacity. This is more than double the capacity of the controversial Medupi coal fired power station. This could make the Western Cape a net exporter of clean energy. However a number of bureaucratic stumbling blocks have delayed and may halt these mainly privately funded, market-driven initiatives. Instead...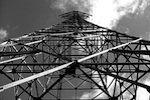 Saliem Fakir - Two weeks ago Cabinet approved the new 20-year electricity plan also called the Integrated Resource Plan (IRP 2010-2030). Without getting into too much detail about the new plan, simply put - coal is down, while nuclear and renewables are up. The IRP, like all plans, is changeable subject to the vagaries of our political economy and the availability of public finances to pay for the new fleet of power plants envisaged by the plan. The unsaid, though, is who's going to pay and how for...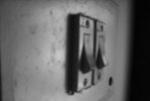 Glenn Ashton - Those responsible for formulating the policies required to solve our national energy crisis are clearly floundering, all at sea, while the great white sharks of international capital circle for the kill. Our national energy policies are a mess. We have signally failed to formulate a comprehensive long-term energy policy since democracy in 1994, instead relying on ad hoc responses by both Eskom and politicians. The incestuous Tweedledum and Tweedledee relationship between Eskom and the state...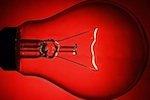 Saliem Fakir - The truth must be said: NERSA was merely going through the motions when it conducted public hearings on electricity price hikes. Ultimately, it is the Treasury and cabinet that decide what can be afforded or imposed on the public. NERSA merely manages stakeholder consultation. There is no real Chinese Wall within South Africa's electricity sector, which is one of the major electricity governance problems we face. And, as it is well known in the industry, everybody talks to...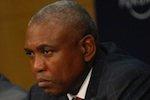 Richard Pithouse - The fiasco at Eskom has been oscillating between tragedy and farce at such a rate that it's become difficult to tell them apart. No one in their right mind is likely to disagree that Eskom, an institution that should serve the public good, has been captured by an avaricious elite and turned into a vampiric excrescence on our society. In the wake of Jacob Maroga's incredible demand for an R85 million golden handshake even parliament has felt the need to pressurise the cabinet to...