Keyword: United States of America

While studying future alternatives for China's global relations, former Australian Prime Minister Kevin Rudd has come to an ominous conclusion: conflict is looming. As China's global ambitions grow, it finds itself on a collision course with the United States. How can this be avoided? Rudd is a long-time student of China, with a unique vantage point to watch its power rise in the past few decades. Drawing on his deep knowledge of Chinese culture, language and history he argues that the...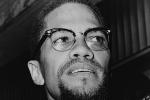 Chris Hedges - NEW YORK—Malcolm X, unlike Martin Luther King Jr., did not believe America had a conscience. For him there was no great tension between the lofty ideals of the nation—which he said were a sham—and the failure to deliver justice to blacks. He, perhaps better than King, understood the inner workings of empire. He had no hope that those who managed empire would ever get in touch with their better selves to build a country free of exploitation and injustice. He argued that from...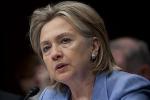 Norman Solomon - The frontrunner to become the next president of the United States is playing an old and dangerous political game -- comparing a foreign leader to Adolf Hitler. At a private charity event on Tuesday, in comments preserved on audio, Hillary Clinton talked about actions by Russia's President Vladimir Putin in the Crimea. "Now if this sounds familiar, it's what Hitler did back in the '30s," she said. The next day, Clinton gave the inflammatory story more oxygen...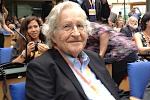 Fazila Farouk - United States (US) President, Barack Obama's trip to South Africa is a contentious issue that has animated media reporting and provided the necessary ammunition to fire up a debate that pits left against right. On the one hand, we have the South African Communist Party, Cosatu and some of its affiliates, as well as student and Muslim organisations demanding answers from the US president for a foreign policy agenda that keeps the world trapped in a state of paranoid fear, while on the...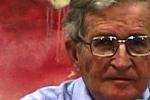 Noam Chomsky - It is not easy to escape from one's skin, to see the world differently from the way it is presented to us day after day. But it is useful to try. Let's take a few examples. The war drums are beating ever more loudly over Iran. Imagine the situation to be reversed. Iran is carrying out a murderous and destructive low-level war against Israel with great-power participation. Its leaders announce that negotiations are going nowhere. Israel refuses to sign the Non-Proliferation...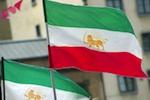 South Africa's Minister of International Relations and Cooperation, Maite Nkoana-Mashabane, is scheduled to attend the Non-Aligned Movement Summit in Tehran, taking place on 30-31 August. As the US and Israel increase their efforts to isolate Iran (Israel is even ramping up talk of a military strike on Iran this year), South Africa joins 119 other countries at this major international event. What does it mean that 120 countries are rejecting US/Israeli pressure to isolate Iran? For...