Keyword: United States of America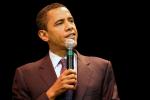 Tom Engelhardt - When I was young, the Philadelphia Bulletin ran cartoon ads that usually featured a man in trouble -- dangling by his fingers, say, from an outdoor clock. There would always be people all around him, but far too engrossed in the daily paper to notice. The tagline was: "In Philadelphia, nearly everybody reads the Bulletin." Those ads came to mind recently when President Obama commented forcefully on war, American-style, in ways that were remarkably radical. ...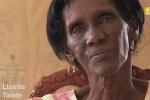 John Pilger - Lisette Talate died the other day. I remember a wiry, fiercely intelligent woman who masked her grief with a determination that was a presence. She was the embodiment of people's resistance to the war on democracy. I first glimpsed her in a 1950s Colonial Office film about the Chagos islanders, a tiny creole nation located midway between Africa and Asia in the Indian Ocean. The camera panned across thriving villages, a church, a school, a hospital, set in a phenomenon of natural beauty and...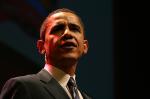 Chris Hedges - Attorneys Carl J. Mayer and Bruce I. Afran filed a complaint Friday in the Southern U.S. District Court in New York City on my behalf as a plaintiff against Barack Obama and Secretary of Defense Leon Panetta to challenge the legality of the Authorization for Use of Military Force as embedded in the latest version of the National Defense Authorization Act, signed by the president Dec. 31. The act authorizes the military in Title X, Subtitle D, entitled "Counter-Terrorism,"...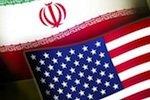 Pepe Escobar - Here's a crash course on how to further wreck the global economy. A key amendment to the National Defense Authorization Act signed by United States President Barack Obama on the last day of 2011 - when no one was paying attention - imposes sanctions on any countries or companies that buy Iranian oil and pay for it through Iran's central bank. Starting this summer, anybody who does it is prevented from doing business with the US. This amendment - for all practical purposes a...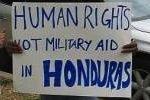 Mark Weisbrot - Imagine that an opposition organizer were murdered in broad daylight in Argentina, Bolivia, Ecuador or Venezuela by masked gunmen, or kidnapped and murdered by armed guards of a well-known supporter of the government. It would be front page news in the New York Times, and all over the TV news. The U.S. State Department would issue a strong statement of concern over grave human rights abuses. If this were ever to happen. Now imagine that 59 of these kinds of political...
Dale T. McKinley - If one has been relying solely on more recent mainstream press coverage and associated NGO-academic interpretations to understand and analyse South Africa's foreign policy/diplomacy then it would only be a slight exaggeration to say that the overwhelming conclusion would have to be that China has become our new foreign 'master'. Whether it's the Dalai Lama saga, the Libyan conflict, the situation in Zimbabwe, trade issues, general North-South politics or diplomatic...