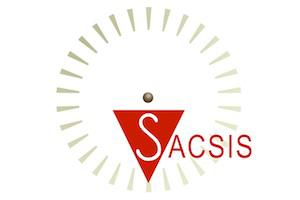 It is with great sadness that the South African Civil Society Information Service (SACSIS) announces its closure today, June 30, 2015. We will no longer be publishing articles on the SACSIS website. However, our website will remain live for you to access, as it has developed into an extensive archive of progressive views and information.

SACSIS was launched on 5 May 2008, which coincided with the birth anniversary of Karl Marx. Our goal was to inject progressive commentary into mainstream media debates, paying particular attention to the crisis of inequality in South Africa.

Key to our approach was bringing understanding to bear on problems that seem intractable by providing solutions-oriented commentary, which made the connections about how things are supposed to work in a world that seeks to reduce inequality, address social and economic injustices, as well as promote a healthy regard for the environment.

In our seven-year history, SACSIS placed hundreds of articles on the opinion pages of the country's leading newspapers, engaging with a wide range of current debates related to making South Africa a better place for all who live in it. These articles appeared across multiple publications reaching diverse audiences who do not ordinarily seek out a progressive perspective.

It merits mentioning that we placed more than 17 million rand worth of copy in newspapers and on websites in the past year alone in terms of the advertising value equivalent of our published articles.

The decision to close SACSIS wasn't taken lightly, as we have always enjoyed good relations with the mainstream media who showed a keen interest in publishing our articles from the very beginning and continued to do so till the very end. This signalled to us that we met an important need.

SACSIS' articles were available at no cost to other publishers because grant-making foundations supported our work. We were unfortunately forced to take the decision to close the organisation due to a lack of funding support, which became acute in the past year.

We feel extremely privileged to have worked with a team of writers that can genuinely be described as engaged activists who represent some of the sharpest minds in South African civil society.

We take this opportunity to thank our writers whose valuable contributions led to SACSIS gaining a reputation for being a respected space for critical reflection.

We thank all the editors from the various print and online publications who appreciated the value of our perspective and published our articles.

We thank our donors and other partners for their support and collaboration over the years.

Most importantly, we thank you, our readers, for your direct interest in the views and information contained on the SACSIS website. This world can become a kinder place for all who live in it. Never stop searching for ways to make that happen.