Media & Technology
The media play an important role as information mediators in today's world, occupying an important space where public debates about national and international issues take place. SACSIS seeks to understand the role and the impact of the mainstream media in achieving public interest journalism.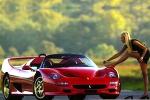 Glenn Ashton - Read any newspaper, magazine or blog about cars and similar symptoms of a pernicious ailment are revealed: big powerful cars are potent, sexy, macho and cool. Green, economical or hybrid cars are underpowered, boring, made for bunny huggers, lentil eaters, housewives or any other cliché springing from the abridged motor writer's thesaurus. There is a serious disjuncture here, which needs to be remedied. It is time for motoring journalists to cease portraying themselves as...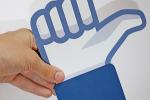 Jim Naureckas - Back in May, Facebook introduced its Promoted Posts program, giving groups and companies with pages on the social media site the option of paying to get their posts seen by more of their fans. The way Facebook works is that you don't see every post by every friend or every page that you like–Facebook has a formula called Edgerank that tries to determine how interested you'd be in that post, based mainly on how much you've "liked," shared or commented upon similar posts in...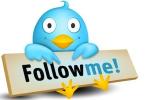 Alyssa Figueroa - The appearance of fame, popularity and a good reputation on the Internet can be bought at bargain prices these days. For only $20 you can have 500 Facebook "likes" in less than three days. For $10, you can get 1,000 Twitter followers, for $8.50, 5,000 YouTube page views and for $110 you can get 10 detailed book reviews. A few weeks ago, the New York Times profiled a comedian who paid to increase his number of followers on Twitter. The comedian, named Dan Nainan, bought more than...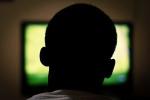 Jane Duncan - Last month, the Independent Communications Authority of South Africa (ICASA) released draft Digital Terrestrial Television (DTT) regulations for a second round of public consultations. The DTT transition provides South Africa with an opportunity to address the uneven development of television, given the enhanced capacity for more broadcasters to offer more channels. In theory, South Africa is meant to have three tiers of broadcasting - commercial, community and public service - to ensure...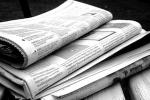 Jane Duncan - Recently the Parliamentary Portfolio Committee on Communications held the third in a series of public hearings on print media transformation. Many in the print media industry have been sceptical about the Committee's motives in calling the sector to account on this issue, and understandably so. Coming in the wake of the African National Congress's (ANC) threat of statutory regulation, as well as the Protection of State Information Bill, sections of the industry read these...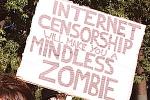 Jane Duncan - Media freedom in South Africa has been receiving bad press recently, although most of the attention has focussed on threats to print and broadcasting freedom. Little attention has been paid to creeping censorship of the supposedly most democratic medium of all, namely the internet. Over the past ten years, the government has developed a complex web of controls that has made internet censorship much more possible. Many legislative measures lie dormant, only to emerge when they are...