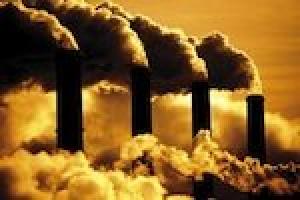 Picture: www.skoolmasti.webs.com
If we had to choose a country to host the COP17 international climate change negotiations and broker a consensus deal to manage the increasingly urgent matter of human induced climate change, we could not do much worse than choose South Africa.
It is not that South Africa won't be a gracious host. This is a nation renowned for its hospitality and its open, welcoming nature, across all cultures in this multifaceted society.
South Africans are certainly excellent negotiators as well. The country has vast experience reaching negotiated settlements between diametrically opposed sides. This is illustrated both in the recent history of the country as well as in the role it has played in the creation of the African Union and the resolution of numerous conflicts across the continent.
The reason South Africa is an abysmal choice is because of the hypocrisy inherent in having Africa's biggest and most recalcitrant polluter oversee the world's most important global climate change negotiations.
The only worse choice to chair COP17 would be the United States. Yet even that is moot. South Africa is so deeply compromised by its requirements to maintain positive perceptions for investment, to appease the Washington consensus and its neo-liberal economic policies, that we cannot realistically hope for this particular tail to wag the dog of international climate change negotiations.
South Africa proclaims its intent to shift to a lower carbon economy yet remains stubbornly committed to development of its coal and other non-renewable energy resources. Its view is so profoundly compromised it perceives natural gas as akin to renewable energy, as outlined in the recently release National Development Plan (NDP).
If anything, the NDP reveals the absence of a properly considered, integrated energy policy. It emphasises the failures of South Africa's recent energy white paper, inordinately influenced by major energy consumers and producers.
South African economic development is founded on the market and corporate friendly lassiez-faire regulation of its emissions and dirty energy. It is responsible for more than 40% of Africa's greenhouse gas emissions and is the worlds 12th largest emitter, yet only the worlds 25th largest economy. Brazil, with a GDP nearly four times greater than South Africa emits less, as do France, Italy and Indonesia.
South Africa's emissions are directly linked to its coal addiction. The greatest local emitter is the secretive parastatal electrical utility Eskom, almost entirely reliant on coal.
The second significant emitter is Sasol, South Africa's massive oil-from-coal industry. Sasol was originally state-owned but was privatised in 1979. Its Secunda plant is the world's biggest single point source of CO2 emissions.
The extent to which the South African state, through Eskom, subsidises energy is neatly illustrated in its incestuous relationship with BHP Billiton, the Australian owned transnational. Billiton pays less than it costs Eskom to produce power in an irrational sweetheart deal.
Billiton's Mozal aluminium smelter in Mozambique presently pays around 10% domestic consumers are charged in South Africa. Eskom has consistently refused to provide figures for Billiton's power costs in South Africa. Attempts to gain transparency remain deadlocked in court. Billiton's role is not insignificant, consuming up to 10% of Eskom's total capacity. Billiton should be paying for new power plants, not the public.
Eskom has refused to provide any sort of transparent breakdown of costs for its power generation and supply networks in order to enable independent analysis of its operations. This is unacceptable behaviour by a national utility, but Eskom's corporate arrogance is well established. Further, Eskom has obstinately blocked access to grid infrastructure thus thwarting entry by independent power generators.
South Africa's failure to adopt renewable energy, despite numerous promises, is just as remarkable. The renewable energy white paper of 2003 committed to 4% of renewable energy (1650MW) by 2013. Not only is this target unattainable, the only installed renewable energy project to date - the Darling wind farm - is tiny (5.2MW), foreign-funded, privately managed and completed despite persistent state indifference.
Eskom's only planned renewable projects, a 100MW concentrated solar plant and a similar capacity wind farm are only on the cards because their funding of US$240 million was offset against the World Bank's US$3.4 billion loan granted to build Eskom's massive coal power station at Medupi. That Eskom's only renewable projects are the result of World Bank conditionalities demonstrates Eskom's obstinate reluctance to pursue renewable energy options.
Besides paying lip service to renewables, the SA government committed to a 34% reduction in greenhouse gases by 2020 and a 45% by 2025 during the run-up to the Copenhagen COP15 negotiations. Clearly, considering Eskom's commissioning of two massive coal power stations, these reduction commitments are now unattainable except through statistical manipulation.
Eskom's influence on government policy has undermined any meaningful mitigation of its catastrophic generation policies. Lobbyists from within Eskom and the nuclear industry reactivated the nuclear programme, shelved in 2008 because it was considered unaffordable.
On the other hand the open market has indicated willingness and capacity to immediately install over 11 000 Megawatts (MW) of wind generation capacity in the Western Cape Province alone. This has been stymied by government policy decisions to cap wind energy at 4 800 MW. Even this capacity is dependent upon a state-run tender system, with further negative implications.
As if all of these background shenanigans are not enough, the host country's position as co-ordinator of negotiations is utterly compromised by having both Eskom and Sasol represented on its COP17 negotiation team. The unreality of it all is Kafkaesque.
The fact that Eskom, Sasol – and consequently the South African government – remain fixated on false solutions like "clean coal technology," (a contradiction in terms) and "carbon capture and storage," (another non-starter in terms of practicality and cost) demonstrates the degree to which the host nation's perspectives are fundamentally compromised.
South Africa cannot, in any way, be taken seriously as an honest broker in the COP17 negotiations. Any failure to broker a fair and binding deal in Durban is symptomatic of the incestuous relationship between Eskom, Sasol and the South African Government, acting in concert as proxies for the polluters of the world.