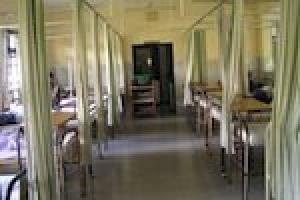 Picture: I-Freed.org
As we embark on transforming South Africa's health care system through a National Health Insurance (NHI) scheme, the question will arise as to how we fund the scheme and support facilities to accommodate the growing demands on the system.
South Africa will have to build new hospitals and other support infrastructure.
How we do that really depends on whether the government digs into its own coffers - for which the national debt level will increase - or funds new infrastructure outside of its own books (technically called "off-balance sheet") and usually using private sector funds.
What is true for South Africa is true for a lot of governments. While the public private partnership (PPP) model was tested in the US, Britain and Australia, it went global. Egypt recently (before the current political situation) announced that it would pass a PPP law to allow private investors to fill the gap in finance for much needed infrastructure.
New Zealand, which has always been a bastion for publicly driven and owned infrastructure wants to follow the Australian model. We have had our own Gautrain and other investments as examples of PPPs in South Africa.
But PPPs can also go horribly wrong, as Britain has discovered.
Britain is a bitter reaper of the bad fruits of market ideology with a too cosy relation between the state's treasury and private investors.
Ironically, the transition from Thatcher to Blair did not mark a shift in approach. Its only that the Labour Party, so apologetic about its working class roots and 'socialist' past, was more than eager to beat the Tories in showing that markets can work for the people under its facelift banner, 'New Labour'.
They wanted to be better than the Tories at it.
In 1997, the Labour Party pushed through the idea of Public Finance Initiatives (PFIs) or what they later called PPPs.
PFIs were justified on the basis that government should keep its debt low. It was argued that it was better to let the private sector build the infrastructure and government would pay for these services through PFI contracts and make savings.
The private sector raises the capital, builds the hospitals and schools and charges the government a monthly fee (just as a way of simplifying what are complex and intricate financial arrangements and flows of cash to private investors).
PFIs are now egg on the face of the British government.
One of the best examples was the spectacular collapse of Metronet Rail that ran the London Underground. It was branded as a showpiece PPP but had to be bailed out by the British government and transferred back to public ownership in May 2008. The cost to the taxpayer, as a result of Metronet's inefficiencies, was five hundred million pounds.
When it comes to PFIs, it is taking the Conservative government - another irony - to unwind itself from deals that are eating deep holes in the British government's pockets.
The British parliament's Public Accounts Committee has been investigating PFIs for a long time, but only recently released its most damning report on PFIs for hospitals.
The evidence is stark. PFIs have enriched private investors rather than benefitting the British public. The rate of profit for private investors varied from 50% to as much as 200%.
It would have been much better for the government to increase its debt levels and fund the projects itself than sign up to PFI deals.
The average costs of PFIs were double or three times that of publicly financed alternatives. The state saw it as a way of saving costs only to find that PFIs increased costs. The British government still sat with a public liability despite doing the deals off the books of private companies.
The situation is such that for some contracts, it would still be better for the government to pay the penalty for cancelling the deal than continue with it. And, even with the penalty, the state could still afford to build its own hospitals from funds that it would not have paid out to the PFI had the contract's term ended.
So why are PFIs a raw deal? Several points come to mind.
PFIs were based on the misguided macro-economic policy of appropriate debt to GDP ratios. While theoretically sound, at a practical level, they ended up costing the state more.
Private players were able to run circles around the intricacies of how the public-private concession would work and since many of these contracts were kept secret for commercial reasons they lacked appropriate and rigorous public scrutiny to identify hidden costs and make proper comparisons between alternative options. Corporate bidders often put in low bids but then squeezed higher returns during the contract negotiation process.
Promoter bias also tended to slant the true costs and implications of the arrangement -- often with the connivance of public officials or simply due to their lack of expertise, which undermined their ability to sufficiently scrutinise deals. As a result, PFIs looked more affordable than public sector initiatives.
Contracts routinely had loopholes that allowed private operators to transfer any hidden costs and cost overruns to the government.
Most ominously, maintenance services to facilities were not done to the standard required, as PFIs tended to look for cost savings and so underinvested only because they wanted to improve their returns.
PFI contracts have a long duration, the standard being 35 years. The contracts are not easy to get out of. As a result, when it comes to the allocation of public budgets, the first allocations are committed to paying for PFI services and so forcing drastic budget cuts to public facilities to meet PFI contract obligations, further imperilling the sustainability of public facilities.
Since PFI contracts are intricate, they require a long negotiation period. Often bids are expensive to put together and tend to favour bigger players who already have market dominance. Advisory services to the contract alone can be between 2-3% of the total costs of the project. Market dominance of the big players squeezes out competition and government desperation enables them to extract larger profits than they would otherwise be able to.
Finally, the failure to include profit-sharing schemes in the contracts also undermined the government's ability to generate revenue with any efficiency gains, which benefited the private investors at the expense of the taxpayer.
South Africa can avoid these mistakes, as we go into a spending spree for new energy infrastructure, roads and so on. The state has the advantage of market leverage through its sizeable procurements and can ensure better use of public funds by building strong and dedicated internal capacity.
It should also improve better sharing of contract information and other data between the various layers of government that allow performance to be managed, drive savings as well as effectiveness of service.
Rules of accounting will also have to change so that so called "off-balance sheet" deals are actually accounted for "on-balance" of the state account.
The details of how this is to be done need to be worked out.
It is important that South Africa does not enter into PFI arrangements, if they are not needed. If we are forced to adopt this model, we should be sure that our own capabilities are such that we are able to stand up to the lure and bullying of private players.
Finally, if we do go ahead, we should cap the amount of profits private players can take.