Fazila Farouk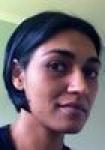 SACSIS is the brainchild of Fazila Farouk. She qualified with a M.Sc. in development planning from the University of Natal in 1996 and has worked in civil society ever since. Fazila has also completed a Ph.D-level course in social theory at Wits University's School of Public and Development Management, which she passed with distinction.

Fazila's experience includes research, policy advocacy and new media. She has written extensively about civil society and development in South Africa.
Fazila Farouk - Forty years ago, musician and poet, Gil Scott-Heron wrote, "The revolution will not be televised," as he encouraged an awakening of activism amongst disenfranchised African Americans whose sense of indignation had been dulled by that opiate of the masses, television. In the four decades since those words were penned, they've assumed a global significance for the downtrodden and disenfranchised of our world, who, for too long have borne the burden of a jaded public...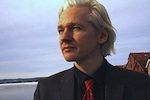 Fazila Farouk - In the social justice universe, Julian Assange is a rock star. You know what I mean. Every profession has its rock stars. There are lawyer rock stars, doctor rock stars, engineer rock stars…I'm not so sure about accountant rock stars, but I think you get my drift. There's a certain kind of man that is great looking, has a cavalier confidence, superior intellect and is supremely successful in his career. Said man is also followed by a long line of women who succumb to...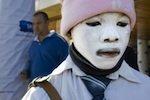 Fazila Farouk - Somewhat hidden from the spotlight this year, a time-honoured staple on the national calendar ran almost parallel to the world's biggest soccer tournament. From the 20th of June to the 4th of July, the Grahamstown National Arts Festival (NAF) held its annual two-week programme of drama, music, dance and fine art, as it has done since 1974. Artistic expression and its appreciation are vital to the spice of life and the NAF offered a well-timed sojourn from a nation engulfed by...
Fazila Farouk - The news that Julius Malema jetted off to Venezuela to learn more about nationalisation is distressing. Much more depressing than the fact that Malema has appointed himself ambassador for nationalisation in South Africa. Nationalisation is already poorly judged in our neoliberal dominated world. Yet, if implemented with honour and integrity, it could potentially become one of the most effective programmes for governments to follow to engender a more equitable society, as the Venezuelans (and...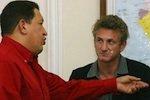 Fazila Farouk - "It takes all kinds," is an expression that couldn't be truer in Hollywood. Regrettably, we tend to be served up a one sided view of Hollywood. We get to see the glitz and glamour, but rarely are we afforded the opportunity to peek behind the veneer of celluloid magnetism to catch a glimpse of the real people behind the superstars of today's movie industry. Why should we care about them? Well, because the heroes and heroines of Hollywood's silver screen wield an...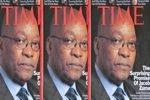 Fazila Farouk - Sporting an anomalous gaze, President Jacob Zuma stares righteously from Time magazine's 7th December cover. Making the cover of Time Magazine has come to symbolise the ultimate accolade and establishment endorsement for rising stars as well as those deemed worthy of redemption. And even if Zuma did only make the cover of Time's Africa edition, the chief architects of public discourse have indeed remodelled and redeemed him. "Could Zuma be what South Africa...