February 2010
Visit the archives.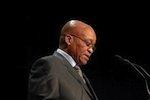 Richard Pithouse - On Thursday, Jacob Zuma promised us a government that will work "faster, harder and smarter." It sounded a little like the old Standard Bank slogan, "Simpler. Better. Faster." The ANC's 2009 election slogan was "Working Together We Can Do More," which was just a word away from the British cell phone company's advertising campaign, launched the year before, that declared "Together we can do more." But the slogan was good for a smile when activists in...
In this interview with Democracy Now, actor and activist Danny Glover who has just returned to America from a trip to South Africa, accuses the South African government of tacit complicity in not returning President Jean-Bertrand Aristide to Haiti in line with the US stance to block the ousted president's return to his home country. Glover was part of a delegation that visited Aristide in Pretoria last week. Glover reports Aristide wants to come back to his country five years after his...
Dilip Hiro - The dramatic images of protestors in Iran fearlessly facing -- and sometimes countering -- the brutal attacks of the regime's security forces rightly gain the admiration and sympathy of viewers in the West. They also leave many Westerners assuming that this is a preamble to regime change in Tehran, a repeat of history, but with a twist. After all, Iran has the distinction of being the only Middle Eastern state that underwent a revolutionary change -- 31 years ago -- which...
Ebrahim-Khalil Hassen - The previous Minister of Finance, Trevor Manuel, always peppered his budget speech with humorous advice received as part of his "Tips for Trevor" campaign. As Minister Pravin Gordhan unveils his inaugural budget speech what would a set of "Pointers for Pravin" be? Judging by his Medium-Term Budget Policy Statement speech in 2009, the South African public should also remember that Minister Gordhan is likely to make a point or two of his own. In many ways Minister...
Israeli Defense Minister Ehud Barak warns of apartheid if Israel does not achieve peace with the Palestinians. But Israeli analysts argue that a South African style apartheid state has already emerged due to Israel's prolonged occupation of Palestinian territories. Veteran Israeli journalist, David Marchaelis says, "Ehud Barak wanted to scare the public and make the right wing Zionist Party think that they have to know that they are entering into a binational situation with no Jewish...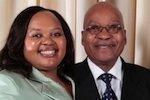 Dale T. McKinley - Just over a month ago the legendary Dennis Brutus passed away. He became a legend for so many across South Africa and indeed the whole world not simply because of his exquisitely crafted poetry of passion and his never-ending activist commitment to justice and equality for all but precisely because he lived a life of principled consistency. The content of his public legend was umbilically linked to the character of his personal example. Simply put, Dennis practiced what he preached. As...