February 2010
Visit the archives.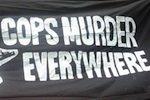 Glenn Ashton - The Zuma administration has clearly taken a far harder line on crime, in accord with its populist approach. Central to this is the direct threat to 'get' criminals. Invoking this 'shoot to kill' philosophy has already impacted tragically on innocent lives. The pendulum is swinging from a more restrained, western, rights-based style of policing toward a more reactionary and offensively aligned style of policing. Deputy Police Minister Fikile Mbalula has not only made immoderate...
At a recent event hosted by the Open Society Institute in New York, former constitutional court judge and anti-apartheid activist, Albie Sachs, talks about being detained in solitary confinement for 168 days by the security police in apartheid South Africa. He describes his psychological torture at the hands of the apartheid police during the 1960's as the worst moments of his life, even worse than losing his arm two decades later in a bomb blast orchestrated by the apartheid...
Michael Schwartz - Energy and Power in the Middle East How the mighty have fallen. Just a few years ago, an overconfident Bush administration expected to oust Iraqi dictator Saddam Hussein, pacify the country, install a compliant client government, privatize the economy, and establish Iraq as the political and military headquarters for a dominating U.S. presence in the Middle East. These successes were, in turn, expected to pave the way for ambitious goals, enshrined in the 2001 report of Vice President...
Leonard Gentle - South Africans are inclined to moan about so much…the fact that things don't seem to function, the corruption, the crude avarice of the new elite, the poor performance of Bafana Bafana, the crime. Add to this Julius Malema, Jacob Zuma's polygamy and the scandal of the mismanagement of our parastatals and you have a picture that evokes images of imminent collapse for the chattering classes. From the side of the largely white middle class, there is a deep sense of, "We told...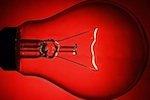 Saliem Fakir - The truth must be said: NERSA was merely going through the motions when it conducted public hearings on electricity price hikes. Ultimately, it is the Treasury and cabinet that decide what can be afforded or imposed on the public. NERSA merely manages stakeholder consultation. There is no real Chinese Wall within South Africa's electricity sector, which is one of the major electricity governance problems we face. And, as it is well known in the industry, everybody talks to...
Howard Zinn was a giant on the American left and best known for his 1980 non-fiction novel, "A People's History of the United States," which rewrote American history from the perspective of the poor and dispossessed. The dissident author and political activist died on 27 January 2010 at the age of 87. His book was made into a documentary, "The People Speak," by well known actor Matt Damon (executive producer) and debuted on the History Channel in December 2009....