April 2012
Visit the archives.

Our medical systems are broken. Doctors are capable of extraordinary (and expensive) treatments, but they are losing their core focus: actually treating people. According to doctor and writer, Atul Gawande, "There is not a country in the world that now is not asking whether we can afford what doctors do. The political fight that we've developed has become one around whether its government that's the problem or is it insurance companies that are the problem." "The...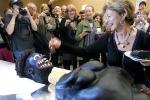 Gillian Schutte - The horrified astonishment at the recent cake-eating debacle has shaken up the world and brought the issue of racism to the fore once again this year. The social media world went into shock this week, as they beheld the Swedish Minister of Culture perform a clitoridectomy on the sculpted vulva of a human sized cake, which took the shape of an African woman undergoing forced genital mutilation. She then fed it to the black-faced artist who screamed in agony as she sliced through the baked...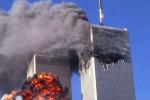 On April 4th 2012, the Open Society Foundation in New York hosted a panel discussion to explore what impact secret governmental operations are having on America's democratic processes, and whether decisions that are being made behind closed doors are helping or harming the country's national security. Former National Security Agency (NSA) employee, Thomas Drake, who turned whistleblower, contends that 9/11 became a profit centre for the NSA and many companies aligned with the military...
Glenn Ashton - South Africa has some of the highest levels of obesity in the world, together with exceptionally high rates of poverty. These two issues are linked in a vicious, attritional cycle. At first glance it appears counter-intuitive to consider that poverty and obesity could be associated. The fact is that poverty is intimately correlated to several non-communicable diseases. Numerous international studies have shown how obesity and its morbid fellow travellers, hypertension and diabetes, stalk...

What Does It Mean to be Black and Middle Class in South Africa? You might be surprised by the answers provided in this documentary, "Phakathi Soweto's Middling Class", which follows the work of sociologist Mosa Phadi, a researcher at the University of Johannesburg who conducted a perception study in Soweto, South Africa's most famous township, where she quizzed respondents about what it means to be middle class. A surprising 66% of Sowetans consider...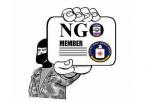 Jenny O'Connor - In December Egyptian prosecutors and police raided 17 offices of 10 groups identifying themselves as "pro-democracy" NGOs, including 4 US based agencies. Fourty three people, including 16 US citizens, were accused of failing to register with the government and financing the April 6th protest movement with illicit funds in a manner that detracted from the sovereignty of the Egyptian state. The US applied massive pressure on Egypt to drop the case, sending high-level officials to...