January 2015
Visit the archives.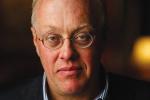 RT's Abby Martin speaks with Pulitzer Prize winning journalist and author, Chris Hedges, about the roots of the attacks in France and the relationship between global events and the rise of radicalisation. Hedges argues that young men like the Kouachi brothers, responsible for the attacks on Charlie Hebdo, are easily preyed on by radical organisations because of their dispossession, aimlessness, poverty and despair. Worse, the Kouachi brothers were of Algerian descent and their...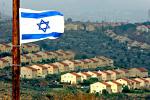 In response to last year's Gaza conflict, the Israeli government announced the construction of further settlements in the West Bank. The expansion of the settlements has consumed privately owned Palestinian land, causing the destruction of Palestinian homes, produce, and livelihoods. Despite Israeli settlements taking up only 1% of land in the West Bank, they now exert control over 42%, with settlement boundaries often 10 times larger than the settlements themselves. VICE News traveled to...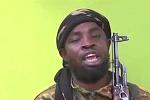 Earlier news reports, which stated that terrorist group Boko Haram killed 2,000 people in the Nigerian town of Baga have been revised down to 150 by Nigerian authorities. Nevertheless, authorities have also been accused of undercounting civilian deaths to downplay the threat of the group. Nii Akuetteh an independent analyst of African affairs says that Boko Haram has been in existence for five years and killed more civilians than soldiers in this time. He argues that they offer no...
Jane Duncan - How important are leaders to South Africa's politics? Should they be allowed to make or break organisations? Two recent events held last month have thrown up these questions: Numsa's United Front Assembly, held in Kempton Park and the Economic Freedom Fighters' (EFF) first elective Peoples' Assembly in Mangaung. In the case of the United Front, Ranjeny Munusamy lamented the absence of controversial Cosatu general-secretary, Zwelinzima Vavi. She argued that his...
Dale T. McKinley - Evidently, the ANC thinks that the people of South Africa do not know their own history. That's more or less what ANC General Secretary Gwede Mantashe said the other day when addressing the media in the lead-up to the organisation's 103rd anniversary celebrations. In his words: "We will be reminding people of their history. They don't know the journey and the complexity of the journey. Freedom is not a destination. It is a journey." Besides their...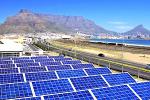 Saliem Fakir - Citizens should brace themselves for a long journey of troubled co-existence with Eskom's woes. Citizens with higher incomes are likely to become less dependent on Eskom because they can supply their energy needs through alternative power sources like renewables, solar-water heaters, gas and home-diesel generators. But poorer households that cannot afford alternatives will either have to absorb higher electricity costs or live with reduced quality of life. There are several...